Sven's career tailspin set to crash land in China
754 //
04 Jun 2013, 07:27 IST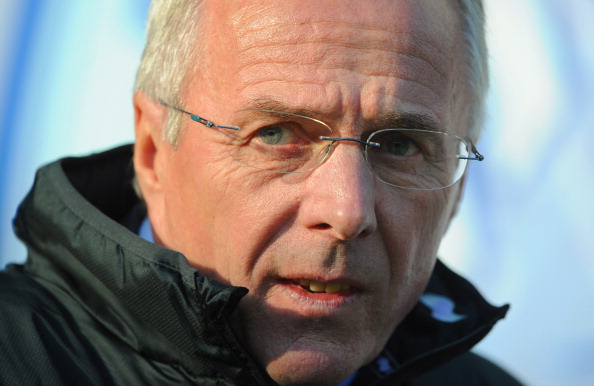 It struck me recently that the biggest obstacles 14-year-old Chinese golf sensation Guan Tianlang still has to face are nothing to do with sport: girls and money. Either or both could send him off the rails, or make him lose interest in golf altogether.
There are plenty of sports figures who have succumbed to both the ladies and the greenback. Soccer has a few examples, not least Sven-Goran Eriksson, the former England manager, who is now set to become coach of Guangzhou R&F in the Chinese Super League.
A quick summary of Sven's highlights thus far:
Benfica: three trophies in two spells at the club, including two league titles
Lazio: four trophies in four years, including a league title
England: reaching the quarter-finals in three straight tournaments (2 World Cups, 1 Euros) is impressive to all but the most delusional of England fans (admittedly a large percentage).
But then came the girls and the money. First the girls: Sven and Nancy, the fiery Italian; Sven and Ulrika, the Swedish bombshell; Sven and Faria; the list goes on. And then the money: exploring various job opportunities when still under contract – often exposed by investigative reporters – and plenty of low-lights:
Man City: earning Thai money, Sven had a good start to the 2007-08 season, but City's form dropped off dramatically and Sven got the sack
Mexico: failed to qualify for the World Cup, winning just one of his last nine competitive matches
Notts County: Middle East money and a farcical 1-game cameo from Sol Campbell
Cote d'Ivoire: 3 month fling
Leicester City: more Thai money and a mediocre performance
BEC Tero Sasana (Thailand): 2.5 months
Al Nasr (Dubai): 4 months
Sven has always been lured by the almighty dollar (or peso or baht or dirham or whatever), so it's no surprise that close to 20 million RMB tipped the balance R&F's way. It may not quite be a done deal, but the modern incarnation of Sven appears to be – at best – a shadow of his former self. It's another example of a CSL club throwing money at a foreigner to fix their problems, and it doesn't usually end well.
Sven has every right, of course, to take advantage of any opportunity he's presented with – be it a female or a paycheck – but what's the lesson for Guan in all of this? Wait until you're 50 before you start messing around.