Tata Martino, from Rosario with love
1.21K //
30 Jul 2013, 01:18 IST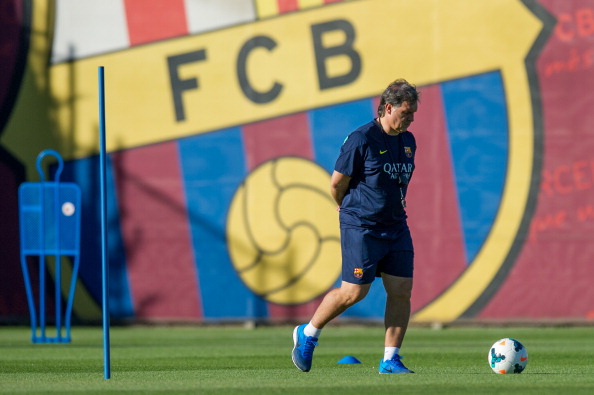 When you get out of the Argentinian capital Buenos Aires, going by car on the banks of Albarana – that deep river which extends from southern Brazil to Argentina – and you reach the west, you will be on the outskirts of Rosario, a city that gave the world Ernesto Gievar, the rebel doctor, who paid his life for the freedom of others. Entering the city and looking at the faces of the people, who have natural and kind-looking features, you see a group of boys playing ball, and you can't help but ask them: why are you so enthusiastic? One replies quickly that he wants to be just like Messi, the second hero of one of the most important strongholds of freedom in Latin America.
In his famous speech at the Swedish Academy in 1982, worldly writer "Gabriel Garcia Marquez", after receiving the Nobel Prize in Literature, spoke about the isolation of Latin America. The professor of magical realism who stunned the whole world with his most famous novel of all time, "Hundred Years of Solitude", narrated with pride the story of his country and his family and his people during the receipt of the prestigious award. In Rosario, you find simple people boasting about three persons – Guevara, Messi , and the new star of the global and European press these days, Gerardo Martino 'Tata'.
It is said that Tata Martino will enter a new training adventure in Europe; the man has great experience in Latin football, but Barcelona is the first European club he will be coaching. Cruyff, in a quick response on that note, said that he did not know Tata well, but was aware that Rickard and Guardiola succeeded without any great experiences, whether in Europe or in any other continent.
Barcelona is a club with special traditions, a different environment and unusual atmosphere. It is a club that forces its coach to adapt to its way of playing, and not vice versa. Before the advent of Pep, Marc Angela, a former official in the Barcelona administration, met with Jose Mourinho, and the Portuguese agreed to all of the conditions of the man because he knew that offensive football was untouchable inside Camp Nou. But things did not continue because of Cruyff's complete rejection of the arrangement.
Tactically, things seem to be fitting like a glove as Tata employed a 4-1-4-1, which effectively is a 4-3-3.  The defensive midfielder role is extremely important. He begins the transition forward and provides cover when defending, slotting between the centre backs to create a more protective 5-4-1.
But while Tata is a bielsista, he is his own man. Unlike the stubborn and rigid teacher, Tata is "less idealistic" (Jonathan Wilson), "too pragmatic" and as a consequence, has the flexibility and willingness to evolve and adapt, things that Bielsa never had. He is reportedly also a more gentle and approachable man manager. Bielsa's manic and obsessiveness often becomes too much to handle; just ask Javi Martínez and Fernando Llorente.
Tata's task is not easy; on the contrary, it's difficult and complicated; it needs the support of the administration and the fans, and patience until the end. The man has something different in his mind; he respects offensive football and admires Barca's style of play, which confirm that with concerted efforts towards the desired goal, he is certainly capable of success.