The 10 greatest club managers of our time – Arsene Wenger
2.60K //
19 Dec 2012, 19:17 IST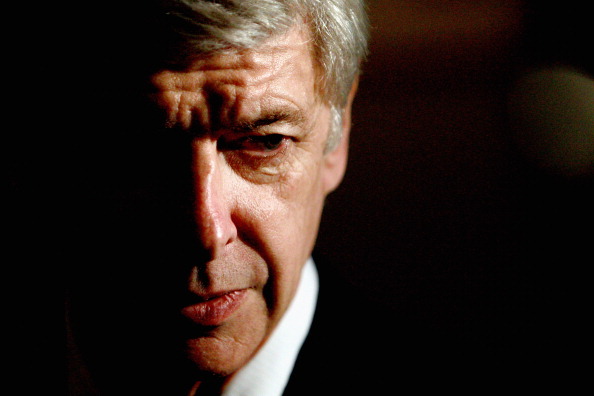 If you do not believe you can do it, then you have no chance at all – Arsene Wenger
When you think about all the people that have made a difference in the world of football, there are only a handful that come to mind. One such person that everyone agrees to have changed the teams that he has managed, is Arsene Wenger. The Frenchman has been a phenomenal manager, with his revolutionary ideas changing the way football was played in the English Premier League in general and at Arsenal in particular.
Everyone knows what the great man has accomplished in his illustrious career and there is no doubting that his legacy would forever remain in the world of football. But what would be more interesting to know would be the story of how he became the man who was able to bring such glory to his teams and the fans who believed in him.
The child
Arsene Wenger was born in the city of Strasbourg in France. One of the advantages of his birthplace was that it was close to the border of Germany and so his childhood had a French as well as a German influence. In spite of being a Frenchman, he supported Borussia Monchengladbach and still retains affection for the team. The place he was born in was to have an influence on his adult life. His parents owned a pub, which, as Wenger states, was a distinct advantage.
There is no better psychological education than growing up in a pub because when you are five or six years old, you meet all different people and hear how cruel they can be to each other. From an early age, you get a practical, psychological education to get into the minds of people. It is not often that a boy of five or six is always living with adults in a little village. I learned about tactics and selection from the people talking about football in the pub – who plays on the left wing and who should be in the team.
The player
His playing career started at the age of 18, when he was signed by Mutzig. As a player, Arsene was no great shakes. He was slow and could play the ball with only one foot. In spite of that, he was kept on in the club, mainly because he was a big influence in the dressing room. Everybody loved him, and more importantly, his manager and future mentor, Max Hild saw that Arsene had a tremendous intellect and could understand the game like no other player in the team. Often, Hild and Wenger could be seen discussing the game and tactics on their way back from an away game. Arsene picked Hild's brains, learned a lot about player management from him and in turn gave wonderful insights to Hild in terms of the opposition team's tactics. Hild would always make him a part of team preparations and he also started coaching the youth team as well.
Recognising that he wasn't going to have a successful career as a player, Arsene decided that he would concentrate on his education along with his playing career. As a result, he signed for Mulhouse and enrolled into the University of Strasbourg to study Economic and Management Studies. His team mates at Mulhouse talked about how Wenger would go off to study after practice while the rest of the team went out to party. He stayed at Mulhouse for 2 years, until he completed his degree. He moved to ASPV Strasbourg, upon the request of his mentor Max Hild, who was now managing the side. He further developed his managerial skills under Hild and after 3 years, he moved on to RC Strasbourg, where he made his top flight debut against Monaco. While at Strasbourg, he obtained his manager's diploma, which enabled him to formally take charge of the youth team of RC Strasbourg.
And that's where the story begins.
The Manager
One of the greatest things about Arsene Wenger is that he has been able to convince the chairmen of all the clubs that he has managed of his vision. Everyone with whom he has worked, from Chairmen to pitch caretakers, understand what he is trying to do and agree with his vision.
In the summer of 1984, after a year's stint as assistant manager at Cannes, he was appointed the manager of Nancy, upon recommendation from Aldo Platini (Yes, you guessed right, he is the father of Michel Platini). His first stint as manager did not go well for Wenger. While the first season was a good one, with the team finishing at 12th (which was 3 places above where it finished last season), he could only manage 18th place in the next with his team and avoided relegation thanks to a playoff win. But he didn't get lucky in his 3rd season and had to suffer the one and only relegation in his career. While the club did get relegated, the Chairman of Nancy came out in support of AW, saying that he could do nothing as he had no money to spend.
He moved on to Monaco, where he came into his own as a manager. His reputation of finding talent that nobody could spot would start at Monaco, with the signings of Glen Hoddle and Mark Hateley in his first season, and the team finished as champions with a 6 point lead. He made further inspired signings such as George Weah, but his second season was not as successful as the first, as they finished 3rd. There were always rumours and suspicions that Marseille were fixing matches, and while Monaco and Wenger had no evidence to show, it frustrated Arsene so much that he seriously thought about leaving the French League.
At about the same time, Bayern Munich, impressed by his performance with the Monaco team in France and in Europe (Monaco were runners up in 1992 and were semifinalists in their 1994 champions league campaign), wanted to sign up Wenger. But the Monaco Chairman refused to let go of his prized possession. Ironically though, 2 months into the new season and a poor start saw Wenger sacked. This frustrated Wenger and he decided that he needed a break from European football. So, he finally decided to accept the offer from Japanese Club Nagoya Grampus Eight that was on his table for quite some time.
Japan turned out to be the perfect country for him to be in to get his career back together. The serenity and calmness among the Japanese people and the humble and respectful culture of Japan taught him to be calm in difficult situations. His success in the Japanese League proved that he could adapt to different conditions and make sure that he brought the best out his players. The problem that he faced with the players in Japan was that while they were willing to work hard in the training ground, they wouldn't show the same passion when playing in the match.
One of the things I discovered in Japan was from watching sumo wrestling. At the end, you can never tell who has won the fight, and who has lost, because they do not show their emotion because it could embarrass the loser. It is unbelievable. That is why I try to teach my team politeness. It is only here in England that everybody pokes their tongue out when they win.
Recognising this philosophy of the Japanese, he talked to individual players about their strengths and weaknesses and harnessed it in a way that it would transform into a successful team on the field. In his first season, he won the Emperor's Cup which was the club's first major trophy after a lengthy period. In his second season, the club finished second in the league, their best finish until then.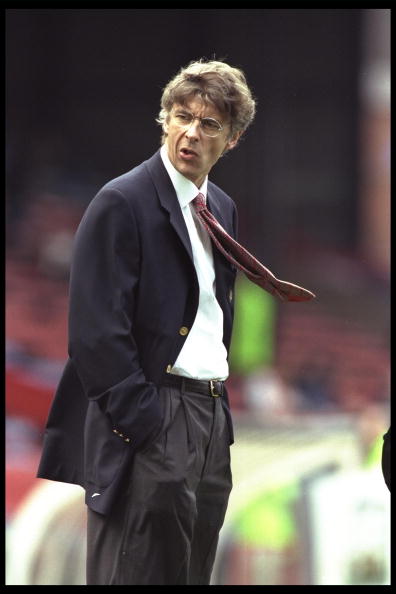 In the summer of 1996, Arsenal came calling for Arsene Wenger. While the story goes that Arsene did not join the club until October because he did not want to break his contract, the truth was that the owners of Grampus were not willing to let go. Only after intense negotiations a truce was reached and Arsene was allowed to move to England.
At Arsenal, he completely revolutionised the club and the way it was run. He got rid of the pub culture that was prevalent and the drinking that took place after training and matches. But the important thing to note was the way he went about doing it. It was not a case of him coming to the club and immediately asking everyone to change. He understood the importance of the seniors in the team and tried to gain their trust by involving them in team tactics. He especially built a rapport with Tony Adams, long time club captain, and developed mutual trust. Gradually, the players also understood that his training methods and dietary rules would only help prolong their careers, and for that the players have always been thankful to Wenger and his staff. With Arsenal Football Club, he went on to gain plaudits that his talent and intellect deserved, with the crowning glory being the invincible season of 2003/2004. His legacy would remain forever at Arsenal, with his bust unveiled at the newly built Emirates Stadium; the only other manager offered such a place at the club being the legendary Herbert Chapman.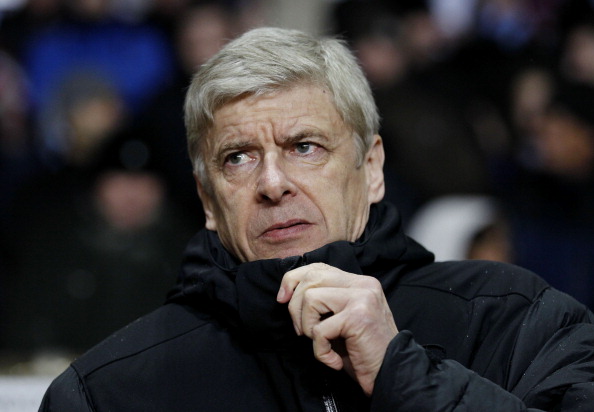 While the last few years may have been tough on the man, one thing is for certain – Arsenal fans will always be grateful for Arsene Wenger's talent to bring out the best from the youngsters and keep them competitive throughout the financially restricted period of the stadium debt. His teams have always been about beautiful football, and almost all neutral fans love watching Arsenal play every match day. For that alone, the sport of football will always raise a toast to this humble yet great man and what he has achieved in his time as a manager.