The 10 most improved players of 2012: Part 2
3.61K //
25 Dec 2012, 21:03 IST
Read the first part of the series here: The 10 most improved players of 2012: Part 1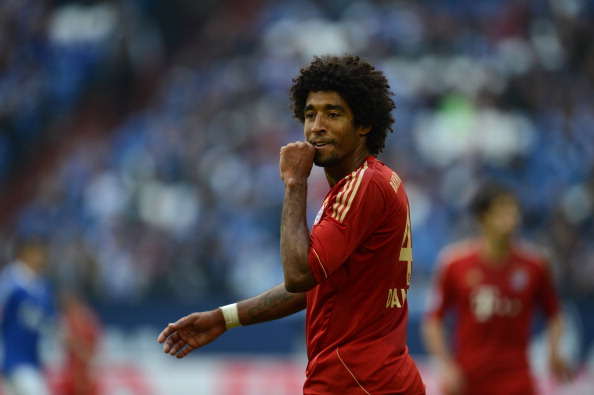 Till the beginning of this season, Dante was a relative unknown, unless of course Borussia Monchengladbach happens to be your favorite team. A cult hero among the Monchengladbach fans for his Afro, Dante has brought stability and solidity to the Munich defense like never before. His calmness in possession and experience has served to calm the Bayern defense down, thus helping Bayern to become the immovable object that they are now. Their defense has conceded just 7 goals in the Bundesliga thus far, and has helped their attacking flair thrive without needing to worry about conceding goals. Bayern have already almost clinched the title, and have been pretty dominant in Europe save for an opening match blip against BATE, so this season could hold a lot of good for them, and Dante has been key to holding their defense together in all of it. The question was never of ability, it was whether he possessed the mental toughness to make it at a club as cutthroat and demanding as Bayern. I guess the answer is there for all to see.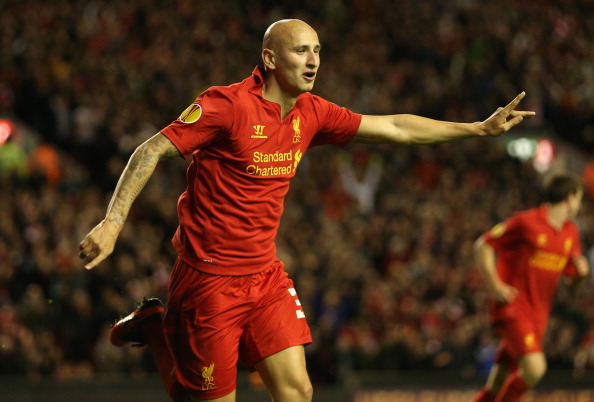 He who must not be named has finally shown us the player that he is and could possibly become in the near future. Shelvey has seen a lot of managers come and go during his time at Anfield, with no less than 4 managers having come and gone during the last 2 years. That is one of the reasons that Shelvey has taken his time to break through. From Benitez to Rodgers, he has sat through all of it. The loan spell out at Blackpool was the turning point, as Shelvey really grabbed his opportunities by the scruff of the neck. Playing in an attacking midfield role, he scored 6 times in 10 games, which prompted Dalglish to recall him to the Liverpool team. The remainder of the season he was in and out of the team, though it was clear he had it in him to play as a box-to-box midfielder. This season, he has shown himself to be adept in a variety of roles- as a make shift striker, in an attacking midfield role, or sometimes even as a box-to-box midfielder. His playing style is very combative, very British; he has an eye for making a pass with a cutting edge, he pings crossfield balls with ease and has a pile driver of a shot, very reminiscent of a young Steven Gerrard. A fiery temperament notwithstanding, he should one of the first names on the Liverpool team-sheet for a long time to come.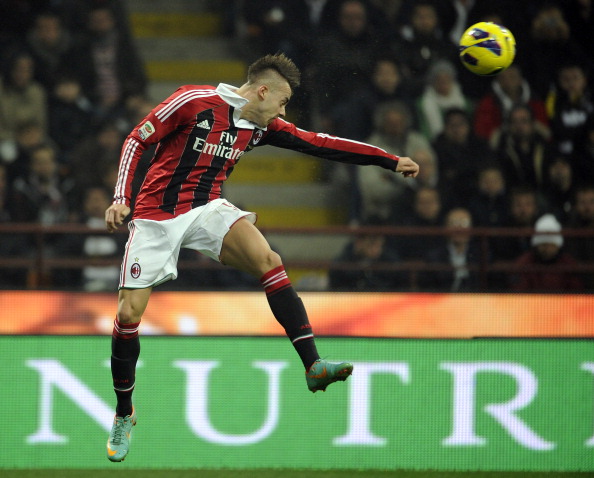 The expression, "The world is your oyster" holds true for El Sharaawy. Clearly the only reason Milan agreed to sell Zlatan Ibrahimovic was because only they knew what they possessed in El Sharaawy. He has single-handedly transformed Milan's fortunes this season. He has scored about half of Milan's goals in Serie A this season. For a team boasting of Robinho, Boateng, Pazzini and bereft of their main forward in Pato, Milan sure are underachieving. And it is down to only one guy, El Sharaawy. He has put the team on his back and has carried them thus far. His relentless running, sublime tricks and touches and full range of passing have helped him to be an all-round star, both while attacking and while tracking back. In a dull season so far, his performances have been the only bright spark, and his decision to stay and try breaking into the first team for one last year clearly seems to have paid dividends. Milan surely caught a break.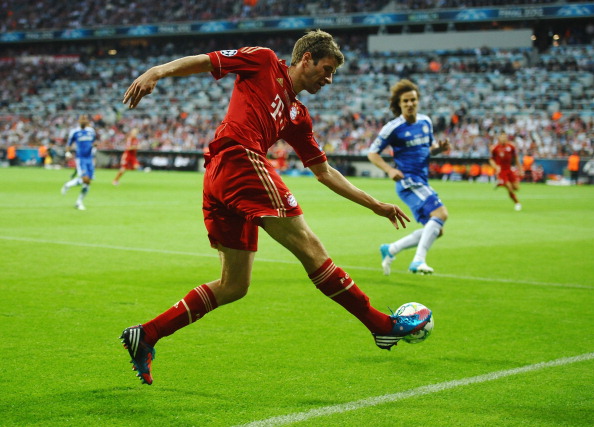 The only reason to include Muller in this list is because of the year he had last season. Muller was clearly out of favor, and there were doubts over his long term future at Bayern Munich. However, this season has been a complete turnaround. Rejuvenated and restored back to his favored position on the right hand side of an attacking trio, he is the leading assist provider in the Bundesliga, apart from being one of the top goal scorers. His return to form has been one of the major reasons for Bayern's attacking fluency this season. Bayern have had an electric start to this season, and currently they stay on top of the Bundesliga enjoying Christmas. With a Champions league fixture against Arsenal to come, and regaining the Bundesliga a priority, Bayern need Muller to be firing on all cylinders. The major reasons for his return to form have been a back to basics approach, with him making more of his trademark runs, layoffs, and getting into positions behind the defense regularly. His form has been rewarded with a new contract running till 2017, so yes, he has turned over a new leaf.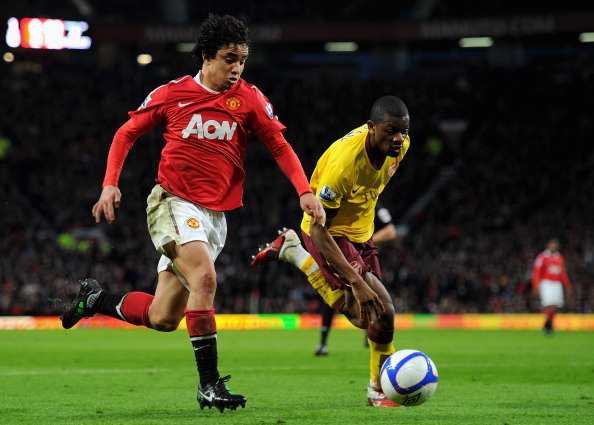 The most improved player in the Premier league by far, Rafael has cemented himself as the first choice right back in the Manchester United line-up. And for the first time since Gary Neville went down with his ankle injury in March 2007, United have a buccaneering right back who attacks and defends properly. Till the beginning of this year, the position was one of a handful of positions which seemed like a problem area for the club, but Rafael has shown great maturity in finding a balance between attack and defense. The rash tackles, the bad positioning have come down to an extent one can almost ignore them. And his strengths going forward have become indispensable- his link up play, crossing, and even finishing! Ask Anfield if you will. He has been the one good constant in the United defense this season, running around like a Duracell bunny unaffected by all the chaos going on around him.
Honorable mentions: Alexander Meier, Juan Mata, Marouane Fellaini, Carl Jenkinson, Jordi Alba, Falcao, Hatem Ben Arfa, Borja Valero, Wes Hoolahan, David De Gea, Wilfried Zaha