The chronicles of Wayne Rooney
2.27K //
17 Jul 2013, 23:42 IST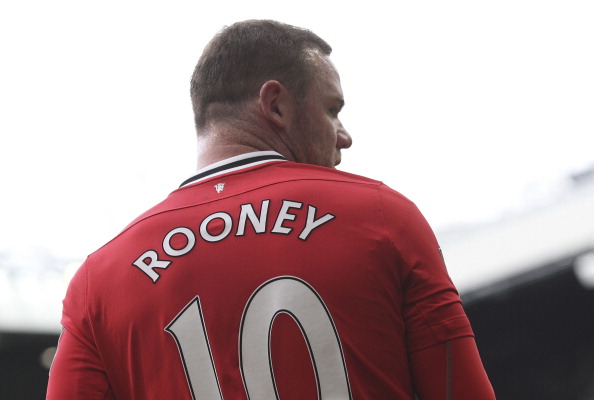 A few days back, I had come across an article on Wayne Rooney that lucidly described his time at the club – from the way Alex Ferguson drove personally to Everton in 2004 to get him to how SAF openly expressed his dismay at the player's decision to hand in a transfer request a few months back and from being compared to Pele by Eriksen at 18 to being left on the bench in the game of the season against Real Madrid.
I was disappointed by the article; it was written by a Red Devil and he openly criticized Rooney's moves. The writer state that Rooney deliberately wanted to gain the club's attention and wanted to increase his payroll as well as remind the manager that he was almost the only superstar left at the club (this is not taking into consideration Robin van Persie, for Robin is just a year old at United). While all that may be true, and definitely Manchester United is bigger than any player, perhaps we have been treating Rooney a bit too hard.
Why do I say that? Look at it this way – the boy has almost been synonymous with the club during his stay at United, from that amazing debut against Fenerbache in September 2004 to that unforgettable overhead kick against Manchester City in February 2011. He has got nearly 200 goals for the club, has won everything there is to win, he rose to the occasion beautifully after Ronaldo left in 2009, as he banged in 34 goals in the 2009-10 season (although the team won just the Carling Cup that season), and he helped the team reach that Champions League final against Barcelona in 2011. He even scored a very beautiful goal in that game, coming from a one-two with Ryan Giggs.
Last season, Rooney even happily sacrificed his natural position to accommodate RVP. He adapted to the midfield, and was deployed at the tip of the diamond formation. The reason Rooney has had to adapt is because of Sir Alex's prolonged midfield conundrum. Scholes's powers were waning and Giggs was now a rare presence. Darren Fletcher looked like he would remain further on the sidelines and Anderson was waiting to push open the exit door.
That left the trio of Michael Carrick, Tom Cleverley and Shinji Kagawa. The Japanese has failed to find his feet in his first United season and Cleverley has been an impressive starlet who has yet to hit top gear. The result: Carrick is the only mainstay in midfield. He too is 31 now. And given Rooney's flexible nature, he was the man to fill in yet again.
Now, I have never played for a top level club, but what I do understand is this – you are at the top of your career (Wazza is 27 now), you are banging in goals, and all of a sudden that changes. You are now being deployed as an attacking midfielder (a position which he adapted to very well, if you recall that away game to Stoke last season which they won 2-0), so it is only natural that you feel threatened about your future. But even in that state, he has been unselfish, scoring 22 goals and setting up 10 more from that position which worked brilliantly for the team, and that led RVP to describe his and Rooney's combination as "a nine and a half"—all that in an injury-marred season.
The one-time PFA Players' Player of the Year winner is now nearing a decade with the Old Trafford club. He has seen a tremendous transformation of sorts; he is now a settled maestro compared to the blitzkrieg of a talent who made his way from Everton to Manchester, taking the football world by storm with his amazing goal-scoring display in the 2004 Euro.
His morale has surely been on the decline. So can you imagine what a few good goals as a striker might have done to it?
Plus there is the World Cup next year to worry about, where England surely need someone of Roo's class to be able to pose any challenge at all.
Having said all this, I really want Rooney to stay here at the Theatre of Dreams. He could go on to settle down as a midfield general now, or raise his worth to an even higher level as a forward in the coming seasons. The latter comes to him more naturally, and he could well play out his career at Old Trafford, just the way Scholes did after trekking to the other side of 30.