The Dependables - A football team of the not-so-popular players
7.50K //
05 Mar 2013, 10:44 IST
Disclaimer: The views expressed in the article are those of the author and do not necessarily reflect that of Sportskeeda
Talk about any victorious football team of any generation and you get star names thrown out at you. Rightfully, the likes of Pele, Diego Maradona, Alfredo di Stefano, George Best, Bobby Charlton, Marco van Basten are called and revered as legends. However, there have been very rare teams (if at all) where all 11 players on the field have received equal admiration or fanfare. Similarly, there has never been a side led to sustained glory by one individual alone. Not even the footballing demi-gods mentioned above or any other like them have managed this.
For every Pele, there also has to be an anti-Pele – one who does the grafting, the hard work, the tough tackling and precise passing, who gives 150% in every minute of every game. This article is about such men still around in the Premier League. A super team of work horses, who do the unspectacular with spectacular consistency and facilitate the full expression of the genius of a Wayne Rooney, Robin van Persie, Gareth Bale or Sergio Aguero. A team of the 'dependables.'
Goalkeeper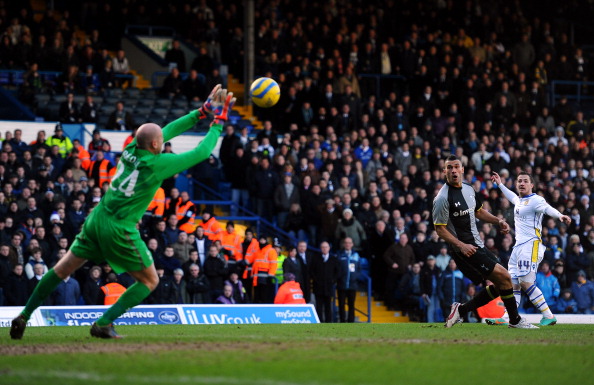 Hugo Lloris may have come in and stolen his starting slot but if ever you wanted a keeper that you could bet your house on to put in a solid, mistake-free shift, Brad Friedel is your man. Joe Hart is, without a doubt, the best keeper in the division and Petr Cech, David de Gea, Michel Vorm and Tim Krul among others are all hugely talented, but Friedel is a classic, no-nonsense, old fashioned shot stopper. Giving him competition in this team of dependables would be Asmir Begovic.
Left Back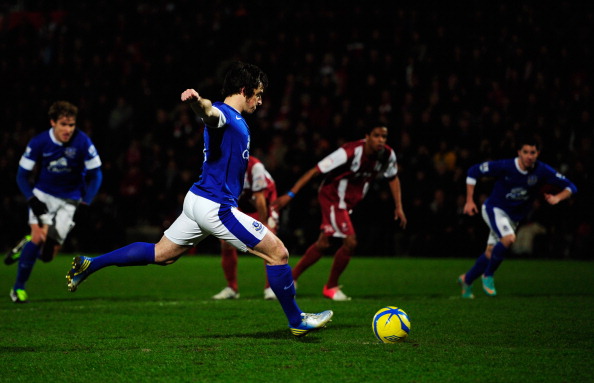 While Ashley Cole has over a 100 England caps, Patrice Evra has been captain of France, and Gael Clichy is probably the best attacking left back, but none of them in my view can compare to Leighton Baines. Easily the best left-footed crosser of the ball in the League, Baines is equally effective at both ends of the field, something the above three are not. Also, in a team that does not boast too many game changers, his dead ball ability would be a definite plus.
Right Back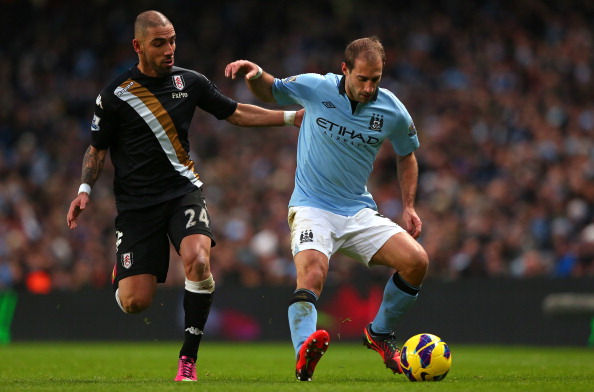 For all the praise heaped on Vincent Kompany, Pablo Zabaleta is perhaps the best defender on City's books. The veteran Argentine has kept Micah Richards out of the Man City side, and with good reason. Whether its the pacy Gareth Bale or the wily Nani that he's up against, Zabaleta always holds his own defensively. And he gets up and joins the attack as well with regularity, putting in far better crosses than anybody else in the City side.
Centre Backs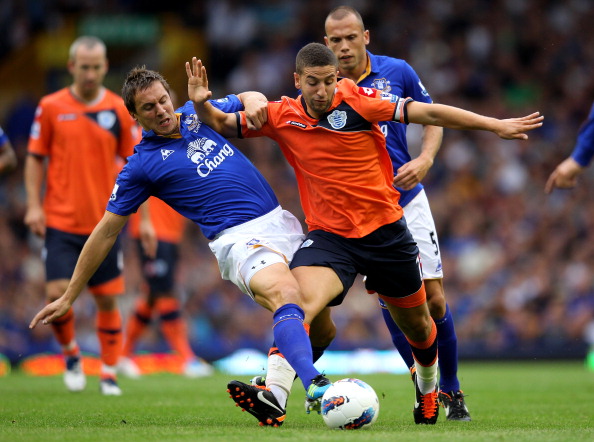 The centre back pairing would be an all British affair, putting together two highly underrated defenders. Phil Jagielka has been capped by England many times but is yet to cement a starting spot, often seen as fourth in the pecking order behind John Terry, Gary Cahill and Joleon Lescott. However, Jags is arguably the best stopper back of the lot currently, and his improvement over the last year or so has seen him reach a standard for Everton that is comparable to JT at his peak.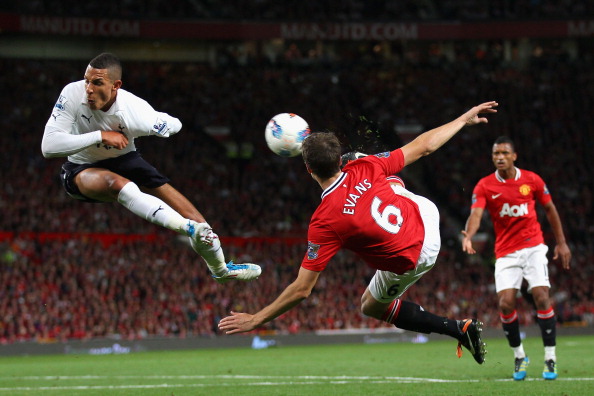 Partnering him would be, in my view, the most improved defender in the EPL over the last year – Jonny Evans. The Irishman has come on leaps and bounds from the fragile, low-on-confidence shell of a player who was most famous for being sent off early in the 6-1 drubbing against Man City last year. He is the prime reason that Nemanja Vidic is not being rushed back from injury as United have done a couple of times in the past. Alongside Vidic or Rio Ferdinand, Evans has prospered as a strong tackling defender who reads the game well and is also confident moving out of defence with the ball at his feet. And doing his form and confidence no harm has been the fact that he has started scoring as well. While youngsters Phil Jones and Chris Smalling have been receiving tremendous praise for their potential and performances, Evans is the type of reliable figure Sir Alex Ferguson loves to have in his side.
Left Midfielder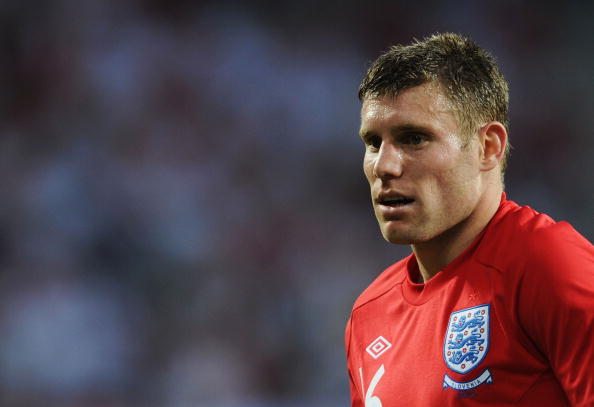 Capable of playing anywhere across the midfield, James Milner is a quintessential work horse. The England international does a job which is at the same time crucial, unpleasant and tiring. He provides cover to the full back on the defensive front, he joins in for every major attack, gets to the byline and provides good crosses, and also comes in-field to try and score a few. And he does this for 90 minutes, twice or thrice every week.
Right Midfielder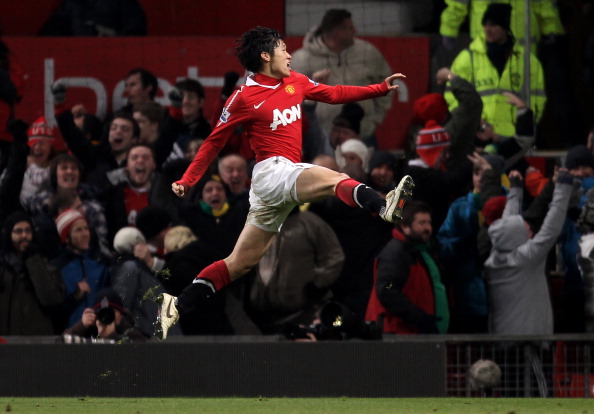 A position where David Beckham, Cristiano Ronaldo and others have thrived in the Premier League years sees plenty of worthy heirs even now. Antonio Valencia and Nani at United and Theo Walcott at Arsenal are probably the best three in that position in the League, but my choice for this particular team would be Park ji Sung. The South Korean legend does not have the natural flair or talent of those mentioned above, but he surely has maximised his limited potential. While he has not been as much of a feature this season as QPR fans would have liked, during the seven years he was at United, Park was a regular fixture despite being surrounded by vastly superior talents. The role Sir Alex deployed him in, particularly during Champions League matches where he would hound the opposition defenders and midfielders tirelessly, is just the reason I would have him in this side.
Central Midfielders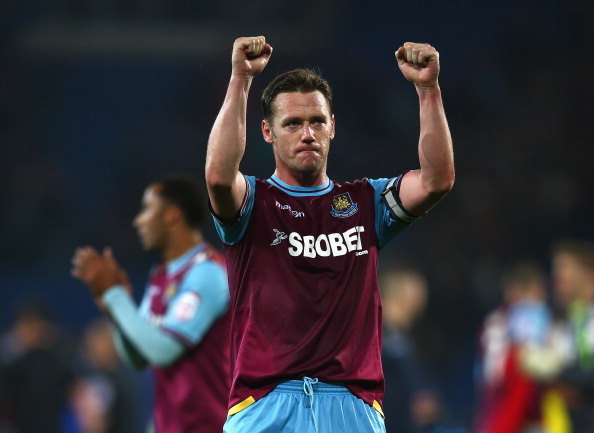 A three man central midfield would feature Michael Carrick, Darren Fletcher and playing slightly in front, Kevin Nolan. Everything written above about Park is applicable also for Fletcher, whose virus-forced absence has been a major loss for United in the last few years. Carrick has, of late, been compared to the legendary Paul Scholes, a just comparison. The England international possesses a passing range comparable to Scholes and is a calming influence in midfield, defence or wherever he plays. Plus, he can tackle! Nolan would complete the trio of underrated but supremely efficient central midfield generals. Wherever he has played in a journeyman career, Nolan has been a role model, a true professional who wears his heart on his sleeve. He has the healthy knack of popping up with goals from time to time too.
Centre Forward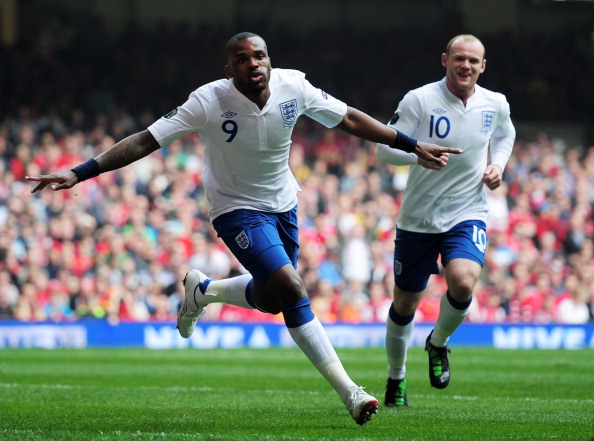 Probably the most difficult choice to make but in the end I'd have to go with a fully fit Darren Bent. Right from his time at Charlton Athletic, Bent has scored goals for fun for unfashionable teams (which this side would definitely be), often without receiving much support from the other men on the side. He is definitely not a van Persie, Rooney, Aguero, Demba Ba or Michu, but he is just as good, if not better, at poaching goals. A quality this particular team would dearly need.
Team: Friedel; Baines, Jagielka, Evans, Zabaleta; Milner, Carrick, Fletcher, Nolan (c), Park; Bent
Sub: Begovic, Ivanovic, Dawson, S Larsson, Parker, Dempsey, Holt
Disclaimer: The views expressed in the article are those of the author and do not necessarily reflect that of Sportskeeda