The draw of all draws: Real Madrid vs Manchester United
2.09K //
20 Dec 2012, 23:49 IST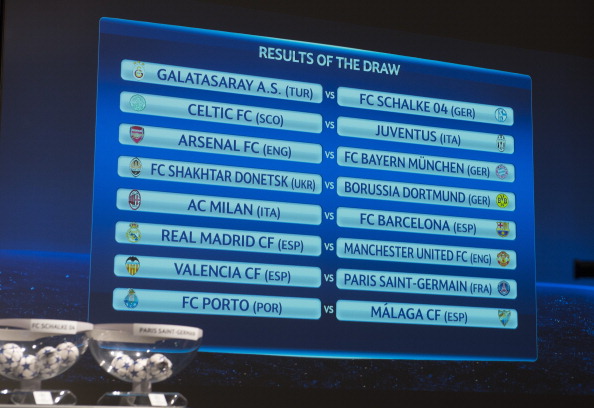 The draws for the knockout stages of the Champions League are out! Man United have drawn Spanish giants Real Madrid. This is THE tie of the round. On one hand we have Real who are desperate to land the fabled `La Decima` and on the other we have United whose manager Sir Alex wants a third UCL title badly. As a United fan, I really want us to go through. This tie will be fascinating for sure and fans everywhere around the world will tune in to see two absolute giants of the game battle each other for a spot in the quarters.  Here are five things to look out for:
1. THE RONALDO EFFECT: Cristiano Ronaldo is coming back to Old Trafford. He is an absolute legend of the game and is the biggest weapon in Real Madrid's arsenal. He was made at Old Trafford and became what he is there. It'll be two highly emotional matches for him. He is a born winner and will be focused on doing his best against United. He has many friends at the club, but all the history and the emotions will go out the window once both teams step out on the pitch. For United's sake, I hope CR7 (as Ronaldo is fondly known) leaves his shooting boots out when he plays these matches!
2. UNITED'S ATTACK: Manchester United's attack is brilliant. The combination of Rooney, Van Persie and the wingers has yielded 2.53 goals per game in the EPL and with time as they understand each other's movements better, the ratio is bound to go up. They'll need to be smart at the Santiago Bernabau. It'll be imperative that they make the most of their chances so that the pressure on the second leg at Old Trafford is lessened just that wee bit. The Madrid defence isn't going great now and there are deficiencies that the attackers can look to exploit.  Their performance at the Bernabeu will set be critical to United's chances of progressing.
3. ALONSO AND CARRICK: Amidst all the hype and hoopla of the glittering array of attacking talents on display and the high profile managers (Jose and Sir Alex), Xabi Alonso and Michael Carrick will be two people who will go about their jobs just as they have done. They are the unheralded stars of their teams, but are as critical as the big guns. Both are brilliant passers of the ball; keep the play ticking over and do the dirty stuff without making it look so! Alonso will work on Rooney and Carrick will be on Ozil. The attacking chances of either side will depend on the success Alonso and Carrick get. Should be some highly interesting stuff!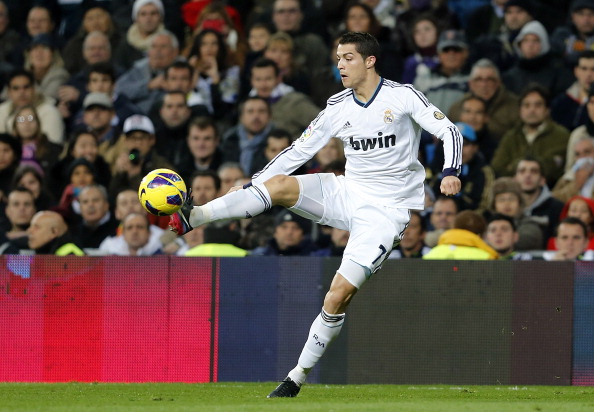 4. BOTH DEFENCES: At this moment in time, both Real Madrid and Manchester United are not doing so good defensively. United's penchant for conceding the first goal is well known and it often comes as a surprise when they don't concede first! However, things have begun to look up over the past three games and with the return of Nemanja Vidic, things should become a lot easier for them. He will be critical to United's chances of success. Real on the other hand are suspect defensively. Their inability to cope with set-pieces is well documented, and attacks in La Liga manage to get goals past them rather regularly. They will obviously be looking to improve before February and if things do not look up, they are going out!
5. MASTER vs APPRENTICE: This applies not only to the managers (Jose vs. Sir Alex) but also to the goalkeepers on either side, namely Iker Casillas and David De Gea. The managers on both sides are legends and are at the top of their games. They have massive respect for each other and would do their best to outsmart the other. That duel will be very interesting given the backdrop of Jose wanting to come back to England and him getting linked with the United hot seat once Sir Alex steps down. The other clash will be that of the goalkeepers, which ought to be good fun. Iker Casillas is a legend. He has been Real's No.1 for about 13 years, and he is just 31!! He looks good for at least two more years and will be really missed once he is gone. De Gea, United's No.1, is being talked about as Iker's replacement in the Spanish national side. De Gea is 22 but he has been a No.1 for about four seasons now. He has amazing shot-stopping skills and those will surely come in handy agianst CR7 and co.! He is becoming better day by day and will surely look to put in a great effort in front of one of the icons of Spanish and world football, Iker Casillas.
To conclude, I hope this tie is one of the ties of the year. Both sides have their own reasons for wanting to win the trophy and people everywhere can expect 180 minutes of nail-biting, thrilling action. Can't wait for the first leg to start!