The English football conundrum
1.39K //
24 Mar 2013, 12:04 IST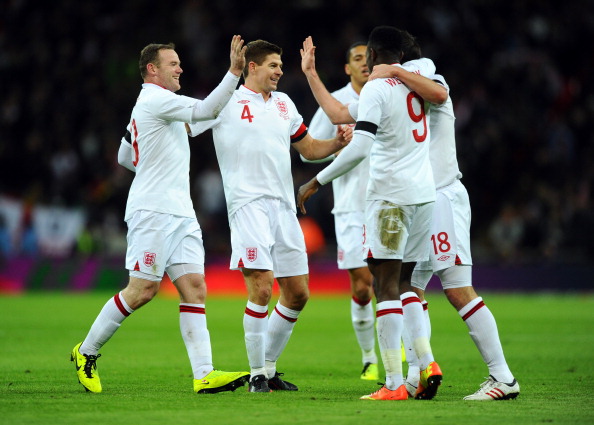 In this era of Premier League domination on the heart and mind of an average football fan, it is only natural that most fans would follow the English football team. I can proudly say that I have been an English fan since I first saw the match against Argentina in the 2002 World Cup – the very match that was decided by the famous Beckham penalty. And since then, it has been a ride that, at times, pleases and disappoints at other times. I still remember the mix of admiration and pain I felt when I saw Ronaldinho's free-kick sail over Seaman to defeat England.
It was the Golden Generation. Owen was in his prime, Beckham looked unstoppable, while the midfield had Lampard, Scholes, Gerrard and the brilliant sensation of Joe Cole. Terry, Ferdinand, Carragher, Neville and Ashley Cole completed a team that was as strong as anyone, at least on paper.
But only if you are an England fan do you realize that games are never won on paper. England should have easily gotten past Portugal in the quarters of the 2004 Euros; after a scintillating match, the Three Lions lost 6-5 on penalties and the Iberians advanced. At the 2006 World Cup, Rooney had been sent off due to Ronaldo's histrionics. After 120 minutes of goal-less football, no man other than Hargreaves could convert his penalty kick, and the penalty woes continued.
And I think because of the passion of every English player and every English supporter, and every English journalist for the game, most of the game is played with passion, love for football and instinct, but in football you also have to think.
- Jose Mourinho
The 2008 Euros were a nightmare; qualification eluded England and the English players clapped in appreciation for Spain. In 2010, despite Green's best attempts to get England knocked out, we somehow stuttered through the group stage, but were comprehensively insulted by the German football machine despite Lampard's disallowed goal. The latest Euros were a hope that maybe something could come out of the tournament, that maybe at last the English would live up to their stature. Sadly, they  could not. Knocked out by penalties(again!), it was an unremarkable campaign with the highlight being Joe Hart's tongue to Pirlo and the subsequent insult.
The current squad seems weaker than all those which failed earlier. Terry and Ferdinand are no longer a part of the team, and while Hart is finally a dependable keeper, the men who might provide him cover seem all but useless. The midfield still has the pedigree it had, Gerrard is a senior statesmen who defends and sprays diagonals at will; Wilshere covers the pitch and indeed plays like a younger Gerrard; Lampard still gets crucial goals and Walcott, Milner, Chamberlain, Welbeck and others provide cover on the wings. If fit and firing, Rooney inspires in most players a passion that can't be felt even when Ronaldo or Messi weave magic. Thinking about it though, it seems that Hodgson's men will slip up again, and hearts will break again.
We still hope. It may seem that we do it against hope, with Spain refusing to give up its dominance on trophies, Brazil enjoying home support and teams like Germany and Italy in ominous form. But then, if there is something that football teaches us in the purest sense it is that, anything can happen. If England are to leave a mark, they need passion in their hearts, luck on their sides and belief in their abilities.
As I said earlier, this is by no measure England's strongest team on paper in the last decade. But I also said that games are not won on paper.  As a result, the pressure is significantly less on the team. Could it finally work to their advantage?