The FA announce their broadcast partner
1.04K //
18 Jul 2013, 17:05 IST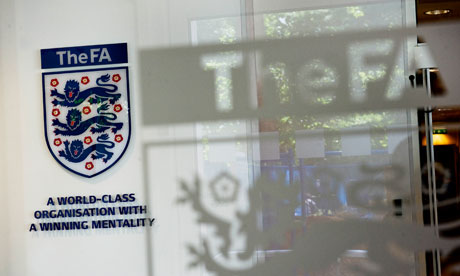 The FA have announced their broadcast partners for cup and International games. BBC and BT have won the official broadcast rights for the FA cup with Budweiser, while ITV will have the exclusive rights all England internationals from next year. Both these deals will begin at the start of 2014-15 season and run through 2018.
Having already won the World Cup and European Championship qualification fixtures from UEFA, the ITV has also earned the broadcasting rights to all England home and away friendly internationals.
The BBC hasn't broadcasted the FA cup since 2008.
BT Sport will share the highlight rights for the FA Cup with BBC with the launch of its brand new service next month. It will be the live broadcaster for The FA Community Shield sponsored by McDonalds.
Apart from these two deals,News UK have won non-exclusive clip rights to The FA Cup, Community Shield and England matches for use across The Sun and The Times publications.
New FA Chairman, Greg Dyke, said in an interview : "I would like to thank everyone who expressed an interest in these FA Cup broadcast rights and congratulate the BBC and BT Sport on their successful tenders.
"Their valuable support underlines what a great competition The FA Cup is and how important it is to the sporting calendar.
"ITV have done a tremendous job in recent years and we look forward to their fantastic continued support of the England team.
"We are delighted to have all the England games, both qualification and friendly internationals, in one place allowing ITV to follow the team home and away.
"The BBC is obviously an organisation I know very well but I don't think anyone would dispute that their name goes hand in hand with some of the most famous FA Cup moments of yesteryear.
"We're delighted that the competition is back on their channels, not just through television but with significant online presence as well.
"BT Sport might be new to television but they're a major corporation and have been a part of everyday British life for a number of decades.
"They have a huge consumer database and are shaping up to be a heavyweight player in the broadcasting world so The FA Cup is a fantastic asset for their growing portfolio of sports."
BBC Director-General Tony Hall, said, "Bringing The FA Cup back to the BBC was something I really wanted to do and I am so pleased that we have achieved it for football fans everywhere.
"There is something very special about big national moments on the BBC and The FA Cup should absolutely be one of them.
"Working closely with The FA I believe we will change the way we view The FA Cup forever."
Gavin Patterson, CEO for BT Retail, added: "BT Sport made a determined joint bid to retain The FA Cup rights because we believe it is one of the truly great club football competitions."