The foreign-born football player predicament - Why Bruce Arena is wrong
1.65K //
25 Mar 2013, 15:10 IST
There are many possible justifications to explain what sets football apart from other popular sports.
Football has been the only truly global sport since its inception, and has shown over the years that it can have tremendous social and political impact all over the world (for instance, it's role in the Arab Spring and Catalonia). The sport has also shown that it can unify countries and entire continents alike, in how the people of these areas truly identify with the way their teams play the game.
But over the last 50 years or so, some of the most interesting stories in football have come about through the acceptance of players from different racial and ethnic backgrounds.
Some of these players have represented nations other than those they are native to – and this could come down to immigration that has occurred over decades of imperial rule in the past, or immigration in the hope of a better life in more recent times.
Take Pele or Ronaldinho in Brazil, or Gullit and Davids in the Netherlands. Take Barnes and Campbell for England, or Podolski and Klose for Germany. All of these players and many others have all served their national teams well – but still have roots in countries other than the ones they represented.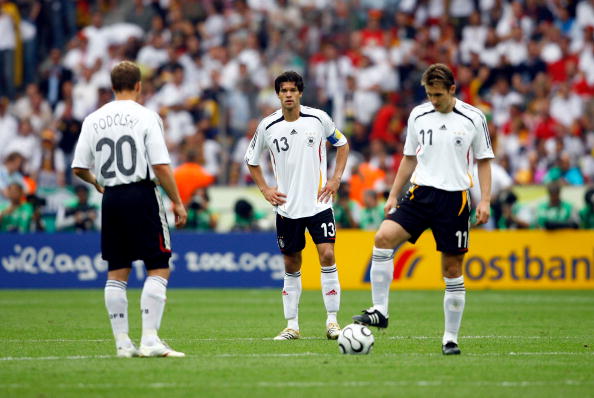 This brings to light two important aspects of football at the international level.
Firstly, in the 21st century, it is close to impossible to expect national teams to be only filled with players "native" to the country. With the sheer amount of international and inter-continental immigration that has occurred, it is impractical and almost unreasonable to expect all your players to be indigenous or native to the country they wish to represent at the highest level.
And more importantly, in the 21st century, it matters little if your squad is ethnically diverse with players who have ties to other countries as well – as long as these players are professional enough to give it their all on the pitch.
If anything, it is important to celebrate this racial and ethnic amalgamation of footballers playing for countries they either moved to or have partial roots in. Immigration over the last two centuries has quite possibly given football some of it's best players in Pele, Gullit, or even Zidane for that matter – all players who might not become the legends they are today had they or their ancestors remained in their native countries.
Society, and consequently, football teams all over the world, have and will continue to become more mixed and diverse, as a 2012 Gallup survey showed that more than 640 million people would like to immigrate to another nation if they had the opportunity to do so – with 150 million wanting to move to the United States alone.
The world is becoming a more mixed and diverse place, and we might as well accept this as opposed to remaining oblivious to this fact. This is why it is hard to agree with the logic behind the words of former USA head coach Bruce Arena, as he called into question Klinsmann's selection of certain German-born players with American parentage – Jones, Boyd, and Chandler to name a few.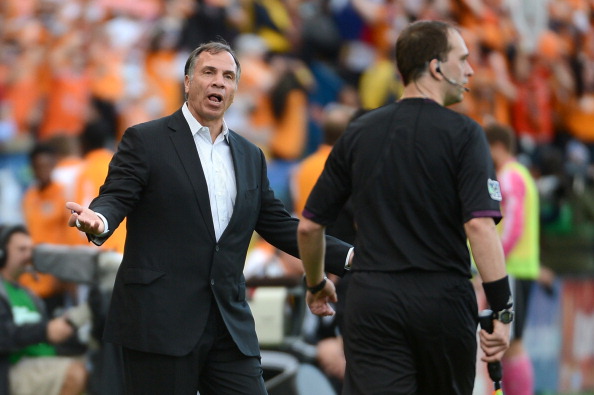 Would it matter if some players are not born or brought up in the United States, as long as they give it their all for the USMNT? If history is anything to go by, probably not. To put this into perspective, few complained about the 1998 World Cup winning French team centered around Zidane, Vieira, Desailly, Thuram, Trezeguet and Henry – some of whom were born outside of France, all of whom were born to immigrant parents.
One could point out that the obvious differences lie in how they might have lived in France and the German-born players in question have not lived in the US but by that logic, would it be fair to say that all expatriate Americans and their descendants are not American?
Under Klinsmann, the USMNT completed one of their most successful calendar years in 2012 with wins against Mexico, Scotland and the 2006 World Cup winners Italy. In the hypothetical situation where Jones, Boyd, Chandler and Williams become key players in a side that goes on to perform exceedingly well in Brazil at the 2014 World Cup under Klinsmann, who is to say that their roles won't help the growth of soccer in America? These players, regardless of where they were born, do have American roots through their parentage, and if anything, are proudly exhibiting this relationship by representing the USMNT.
For a country once called "a nation of immigrants" by its own president, it would make little sense to exclude expatriate footballers with American heritage in favor of "American-born players" – players whose roots are most likely to be, ironically, in Europe or Africa.
One can only hope US Soccer and Sunil Gulati stay behind Klinsmann despite Bruce Arena's criticism – because football has become an increasingly diverse sport in terms of the heritage of its players, and will continue to do so with time.