The hard facts about being a footballer
1.01K //
21 Mar 2013, 16:37 IST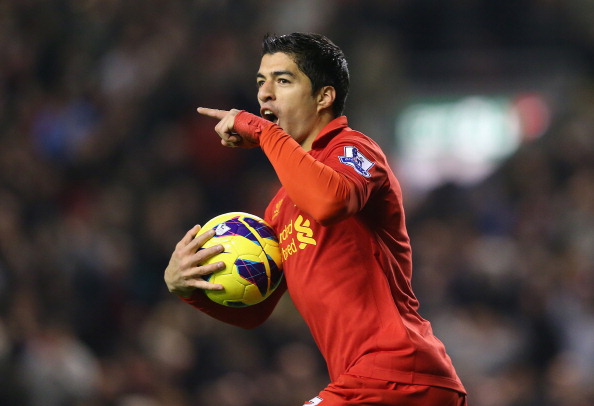 Time and again we accuse footballers of being disloyal to their clubs, as they seek a move away from the club which has helped them become what they are. Fan outrage, booing, and in the era of Twitter and Facebook, posts vandalizing and scandalizing the player's comments about his aim to moving on to a bigger clubs have always been taken as an instance of back stabbing. Players like Assou Ekotto and Arshavin ,who have made honest confessions that they see football more as a profession than as something they are passionate about, have often been interpreted in the wrong context.
But let us sit down and analyze how a professional footballer's life maps out. Given the time and age, he starts of as early as the age of 8, where other kids who are looking to have fun in the park and rollick around. Given he is talented, he is soon spotted by one of the scouts, and he is drafted into the academy, where he starts training as early as the sun dawn. Here, he is taught and trained to play football. Once the observers realize that the kid has a chance to succeed, he is coached accordingly. Academics take a backseat and the player in question is not even guaranteed a full time professional contract till he reaches the age of 16. After dedicating most of his childhood and teenage years to football, you would expect a better safety net. But, alas, no, it's only talent and potential inculcated with years and years of training which will get him his first contract.
And then also, there are no guarantees, as we have always seen the best player has to give up football due to one bad tackle or the  qualities on which the footballer has built up might not suit the team's interests, prime examples being Berbatov of Manchester United, now in Fulham and Michael Owen (who recently retired). After putting your body through such strain over the years and the umpteen numbers of surgeries, you would expect a bit of sympathy from the supporters. Monetary benefits aside, the strict diet, the routine of life is something any normal person might break under. Hell, most people may get operated on only once through their entire life.
So, when a footballer, or that matter any athlete, quotes that the sport he is playing is a profession, it shouldn't be taken out of context.
Take an example of normal person's career – he/she will always strive to reach the top, be the boss, get financial security – we define all of it as ambition. As professional footballers, they also have the right to be ambitious and if they believe a certain club will help fulfill those ambitions, then so be it. A footballer's prime is till the age of 30-32, exceptions such as Ryan Giggs can be discounted.
So, as a Liverpool supporter, when Suarez says that he will look to move if a big club comes calling, of course there will be some heart break, some booing. But in the end, looking at it purely from the point of Suarez, it's a good opportunity. Professionalism is all about being good at your profession, wherever you are. So, if Suarez decides to leave, it's our support that he deserves rather than our vengeance. Because for all his antics, he has been a player to watch and has led Liverpool's attack this season as a true professional.