The Mob's armed and they aren't happy!
757 //
14 Dec 2012, 20:35 IST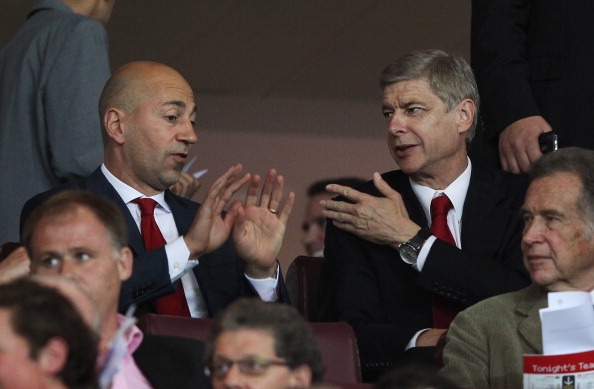 Despite the beauty that they yield on the pitch, despite the elegance in their game, Arsenal's last major honour was the 2005 FA Cup. It has been seven years since, seven long years for which neither the club nor its supporters have spotted any silver. The continuous winless seasons have provided much fodder for snide remarks, pub brawls and internet memes.
It is this disconcerting record that made the Arsenal Supporters' Trust sit up and seriously consider the lack of promise from the club. The Trust met the club's chief executive, Ivan Gazidis to discuss the depreciating performance from the squad. After the disappointing defeat to Bradford City and the exit from the Capital One Cup, approximately hundred supporters of the club met with Gazidis to find the rationale behind the lack of spends on truly prolific talent. The Arsenal fans are unimpressed by the current squad and wanted clarity on whether the club had funds to allocate for improvisation.
The Arsenal Supporters' Trust spokesperson, Tim Payton announced that the Trust was told that there were "considerable funds" available with the club and those will be allocated to Wenger to make much needed rectifications in the January transfer window. He also went on to say that Gazidis apologized for the result at Bradford, the chief executive added that he understood that the result wasn't good enough and there was plenty of room and requirement for improvement.
Keeping in mind Wenger's reluctance to make dramatic changes to his squad, Payton, specifically, addressed the finance director of Arsenal for a confirmation on the availability of funds and was told, without doubt, that there were enough funds to assist in changing the recent downward spiral of the club. He added that Arsenal fans would have to wait till January for Arsene Wenger to use the funds allocated to him.
On the matter of Wenger, Payton stated that, in light of the club's performance in this season, he has been asked from several quarters whether it is time for Wenger to hang up his suits. In response, he went on to say that he admits that the bullish Frenchman needs to change and improve considerably, he needs to make some smart purchases and strengthen the set up around him, post that Wenger's presence in the club and the acceptance he receives from the fans would depend on the victories garnered.
It has been a tough season for the suited lot in football, it's been raining pink slips; Arsene Wenger needs to make some pretty smart buys come January, and while he's at it some luck couldn't hurt too.