New book on football stats debunks some common myths
2.08K //
27 Jul 2013, 13:21 IST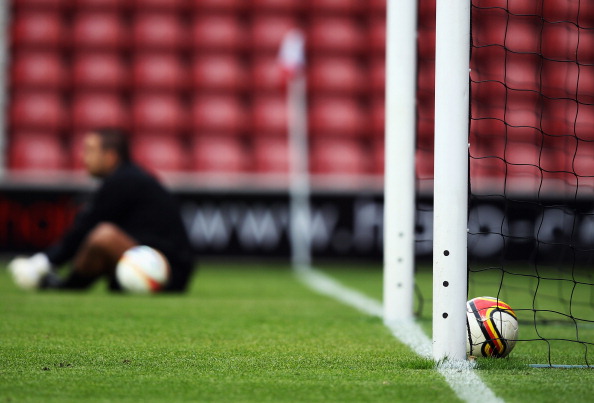 Football is a game of statistics. Every kick of the ball has a number attached to it. Various stats such as possession percentage, pass success rate, corners won, etc. have become commonplace, with most football pundits and fans relying solely on these stats to assess the performance of a player and team.
However, a new book on football stats - The Numbers Game: Why Everything You Know About Soccer Is Wrong – is out to disprove quite a few common notions about statistics. The book has been written by Chris Anderson, an ex-footballer who is now a renowned statistician, and behavioral economist David Sally.
A comprehensive analysis was made by taking into consideration matches from the top four European leagues – Barclays Premier League, La Liga, Serie A and Bundesliga – from 2005 to 2011.
Some of the observations the book sheds light on are:
1) The 'favourites' to win a football game have the worst win percentage as compared to other major sports. 'Favourites' in basketball and American football have a 70% win rate, while those in baseball have a 60% win rate. However, favourites in football win less than 50% of their matches.
2) Scoring opportunities do not increase a great deal from corner kicks, contrary to popular notion. For example, in the MLS 2012/13 season, only 45 goals were scored from an attempted 1894 corner kicks.
3) Stoke City's much-maligned 'time wasting' tactics actually work to their advantage. Every time they get a long throw-in opportunity, they increase their chances of scoring, while simultaneously reducing their opponent's chances as they are hogging the ball at this time.
4) Even though attackers are valued far more in the transfer market, the undervalued defenders and midfielders are the players that win more games for their side.
5) According to the book, players from war-torn or troubled countries are more likely to receive bookings on the field as compared to players from politically stable countries.
6) Even though possession is considered to be the definitive stat for any team, the authors say that it is in fact an overrated stat and doesn't really help the team's chances as much as people would like to believe. According to them, winning the ball in defence is a far more important factor, and that is what decides the eventual fate of a match.