The same old Liverpool Story - or is it something new ?
721 //
30 Dec 2012, 19:39 IST
In their last game against Stoke City on Boxing Day, Liverpool suffered a 3-1 defeat which was their sixth defeat of the season. This leaves them in 10th spot after 19 games, yet only eight points off the fourth spot. Half-a-decade ago, it would have not been acceptable and even now also, if someone other than Brendan Rodgers had been in charge of Liverpool.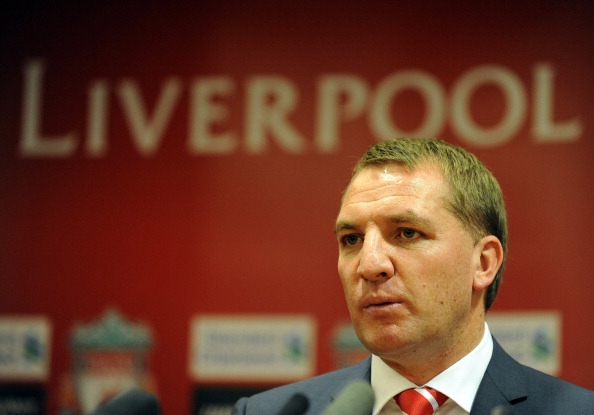 Liverpool went into the game brimming with confidence post their 4-0 victory over the Cottagers. Suarez won Liverpool a penalty just after 32 seconds (that was the first penalty Liverpool earned this season!) and Gerrard slotted it home to give the visitors a lead. The Reds picked up their game from where they left it off last week but five minutes from the start, Jonathan Walters squared it all. From there, Liverpool never really looked like winning it.  And once again in the face of a brilliant victory, Liverpool disappointed themselves and the fans. More importantly, they lost ground on the Top 4 spot. They've now won 3 and lost 3 in their last six Premier League games. Although they've began to take out the frustrating draws out of the equation, they still need to cut down on the number of defeats if they are to make it to the Top 4 this season.
So, is it the same old story or not? I guess not. Liverpool are now playing with more confidence and flair. They have lost some easy fixtures which might just prove too costly. But the good thing is that the players seem to be spirited, even the underperformers from last season are doing good and most importantly, they believe they can qualify. Currently struggling in the 10th spot, a good run of six or seven games can put them closer to the fourth spot. The signings of Daniel Sturridge and probably, Tom Ince can add much needed firepower to the Reds' game and Sturridge can be a big help in counter-attacking, an area which Liverpool desperately need to improve on.
However, a lot of teams are vying for the Champions League football next season and Liverpool should be happy with a 5th place finish so that youngsters can continue getting some exposure next year too, when Rodgers is likely to strengthen his squad in the summer window. Experts believe it is just another 'transitional' season for Liverpool and they will soon cease to be a mid-table team. But it is not that. Like Rodgers said, "We're not investing heavily in the squad. Hence, we need to build it.' And, it is never going to be a one-season task, it is a much longer project which needs patience.
Fortunately, the FSG understands this and Rodgers is the right man for the job.
C'mon Reds! YNWA.