The seven sins of professional football
2.00K //
20 Nov 2012, 10:58 IST
1. Racism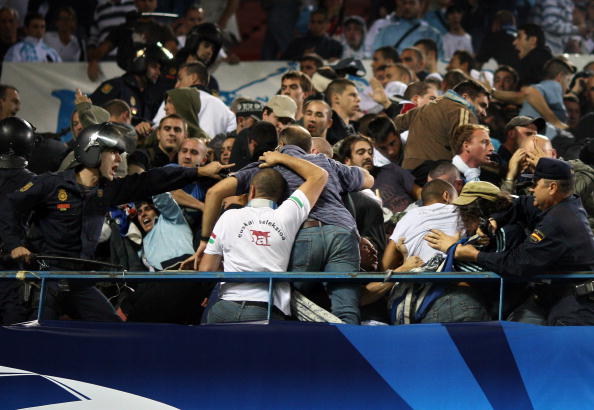 There is no place for racism in any walk of life and, by simple extension, in football. It is deeply saddening to see that in today's day and age, racism doesn't just exist in an isolated mind or two but is being talked about, investigated and even punished on a somewhat regular basis. One can understand a drunk unruly spectator uttering an abuse (doesn't mean it is not inexcusable) but at first players and more recently, a referee in top flight football being investigated on allegations of racism simply brings an enormous amount of disrepute to the game. While the details on the allegation on the referee are sketchy and the case is still being investigated, two high profile players have been found guilty and punished in the last few months. This has simply got to stop.
2. Diving
Call it diving, call it playacting or call it simulation but in the end they are all just fancy words for cheating. Diving to get a penalty or a free kick or have an opposition player sent off has gone on for too long and is still rampant, despite relatively harsher treatment in the recent years. This culture needs to change and soon.
3. Lack of humility
What's with all the boxing-style tall self-proclamations? Most competent people carry a healthy amount of self-confidence and so should the footballers; but what about a little humility? Do we ever hear Sachin Tendulkar claiming he is better than Brian Lara or Ricky Ponting? Do we ever hear Roger Federer claiming to be a better player than Pete Sampras was? Don't the footballers ever hear Federer, Djokovic, Nadal and Murray talk so respectfully about one another, despite being so obviously and fiercely competitive on the court? Someone needs to tell the current crop of footballers to learn from these and other names from other sports. Unfortunately in this regard, even the all-time greats Pele and Maradona haven't done themselves proud.
4. Violent tackles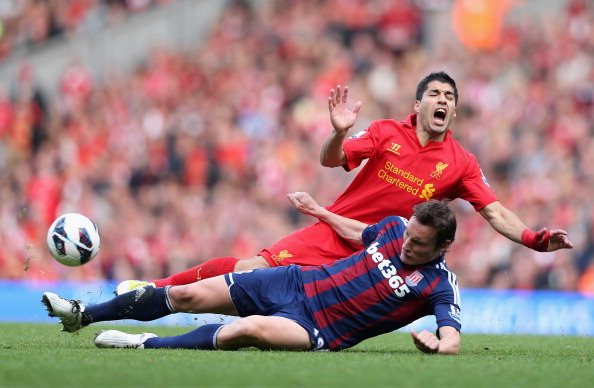 Whether it is a moment of madness, simmering anger built over the course of a match or a long standing dispute, any rash tackle during the course of play or any off-the-ball attack is simply too unprofessional at the highest level of the game. And just to be fair, I agree with the views from the Zinedine Zidane incident and more recently the one involving Joey Barton, that those who instigate are just as guilty as those who hit out.
5. Absence of technology
Once again, why doesn't football take a leaf out of cricket and tennis? The use of technology has been in place in cricket for 20 years now and the game shows more appetite for increasing the adoption further. Likewise, tennis has adopted technology in the form of the player challenge system with great results and wide acceptance. The criticism that it makes the game less interesting and reduces the roles of umpires has been proved to be unfounded. What are the football administrators waiting for regarding the use of goal line technology or even offside decisions?
6. WAGs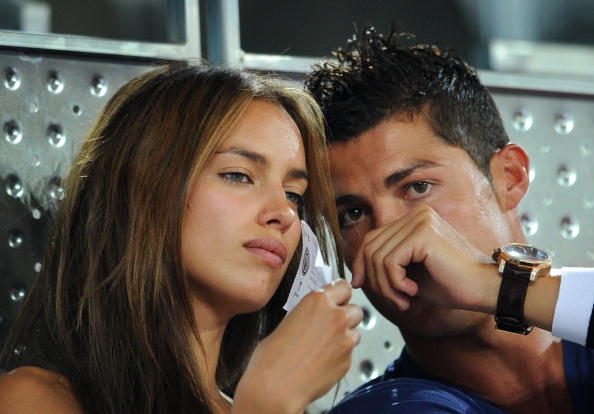 Clearly a lot of the wives and girlfriends (WAGs) of star footballers have too much money to spend, too much idle time to while away, too much vanity to display and end up taking too much ink (or megabytes) in the newspapers columns. Did I leave anything out from a typical WAG resume?
7. Greed
While we all understand the role and importance of big money in professional sports and football is right at the top of the pile of sports, players always looking for a wage increases (and agents for a commission) and being prepared to play dirty tricks to achieve them leaves a bad taste in the mouth. Let the players' performances and rules of economics determine the wages and the transfer fees.