The story of England's heart-breaking affair with penalty shootouts
4.19K //
Timeless
Ashley Cole was one of those who successfully converted their spot kicks when Chelsea went on to win the UEFA Champions League in 2012. Fast forward by a few weeks and the same veteran left back missed a crucial spot kick against Italy during the quarter-final shootout of the 2012 European Championship. Was it because of the added pressure a player experiences every time he puts on the National team jersey? Or is it the psychological disadvantage that the player has knowing that his team will struggle?
Nevertheless Ashley Cole will not get a chance to redeem himself if England face the prospect of another penalty shootout in the upcoming FIFA World Cup.
But will England finally be able to cast their demons aside and win a penalty shootout?
Only time will tell, but history is against the Three Lions and luck has never favoured them.
England's constant failure when it comes to penalty shootouts can be related to their struggle to perform under pressure. The English players have been known to rush their kicks. Gareth Southgate who missed the crucial penalty in 1996 said "All I wanted was the ball: put it on the spot, get it over and done with".
Since the year 1990 England have lost 6 out of 7 penalty shootouts. The only time they won the shootout was in 1996 against Spain in the quarter final of the European Championship, but with England's luck they exited the same tournament on penalties in the semi-final against Germany.
FIFA World Cup 1990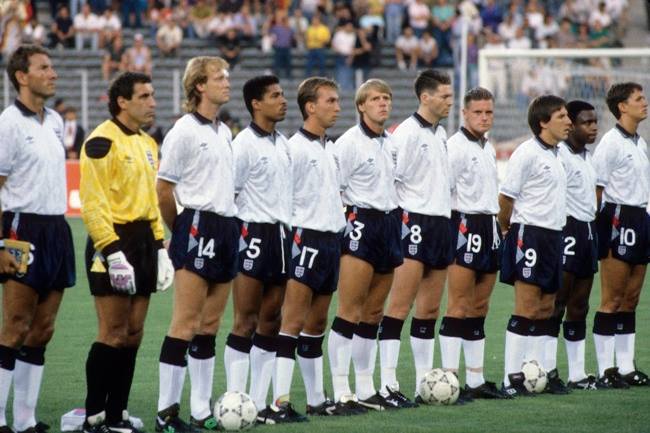 England were playing West Germany in the semi-finals. England took the first penalty and both teams converted the first three penalties.
Stuart Pearce stepped up to take the fourth penalty for England and failed and Germany scored their fourth, meaning England had to score their fifth kick to stay in it match. Chris Waddle took the penalty and failed to convert, signalling the start to what is a really sad story for the team.
Euro 1996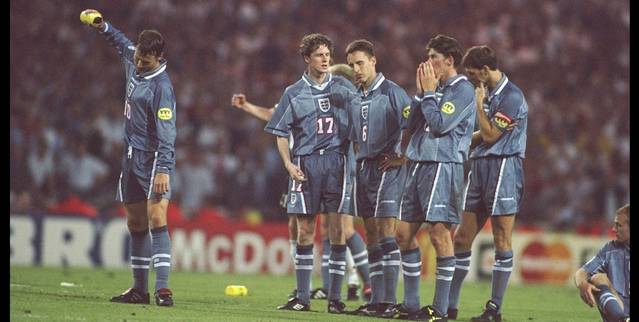 Once again the opponents were the Germans. But this time the English were high on confidence after the shootout win against Spain in the previous round of the tournament. Both teams scored their first five spot kicks. Germany scored their sixth which is also the first one in sudden death. Gareth Southgate couldn't score from the spot and England were out on penalties.
FIFA World Cup 1998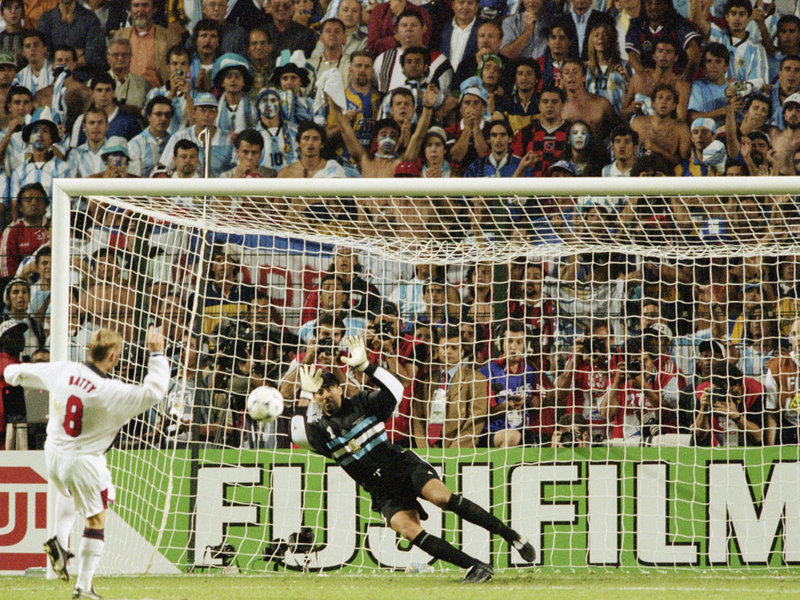 England were playing Argentina in the round of 16 fixture. David Beckham was infamously sent off in normal time for kicking current Atletico Madrid manager Diego Simeone.
Crespo and Paul Ince failed to score the second kick for both teams. David Batty took the fifth penalty for England and had to score and failed meaning England were knocked out yet again.