Pulling up a definitive list of the hottest WAGs of footballers in the La Liga wasn't a really tough ask, given the fact that footballers are basically seen with attractive women on and off. WAGs is an acronym that stands for Wives and Girlfriends, coined by the British tabloid press. While compiling the list, we just had two rules that were taken into consideration. First, she must be either dating or married to a player in contract with a La Liga team. Second, she must, of course, be hot! It is totally based on our personal opinion, but who would resist them anyway?
10. Soledad Fandino: Don't miss out on Gonzalo Higuain's girlfriend, read here more.
9. Antonella Roccuzzo: Don't miss out on Lionel Messi girlfriend, read here more.
8. Elisabeth Reyes:
After being in relationships with Real Madrid vice-captain Sergio Ramos and Getafe player Alexis Ruano, Elisabeth Reyes swore that she would not date a footballer again, but it wasn't what actually happened. The former Miss Spain is now in love with Malaga central defender Sergio Sanchez, and made her first public appearance with new boyfriend to see a bullfight in Malaga, where they gladly posed for press pictures.
Brace yourself!
Here we go!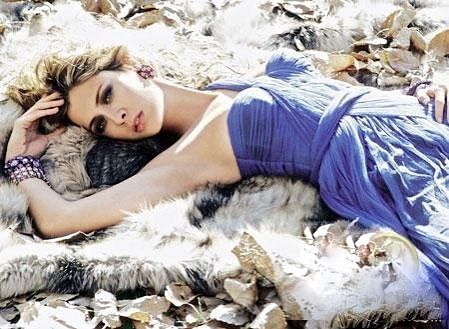 Excited about the other seven? Even we are! Keep tabs on Keeda while we come out with the complete list.
And, yes we have a Premier League WAGs Countdown running up as well. Read more.