The top 5 European comebacks
7.92K //
01 Mar 2012, 23:46 IST
With Arsenal facing a herculean task of having to score five goals at the emirates when AC Milan visit them for the return leg this month, fans would not want to be overly-optimistic but they do have a reason to have high hopes after they thrashed spurs a few days back in a remarkable comeback, being 2 goals down.
We take a look at why the gunners can still take it from here and progress to the last eight as we take heart from some historical comebacks: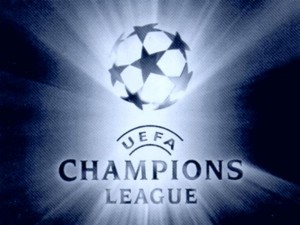 1) Liverpool 3 AC Milan 3 (Liverpool won 3-2 on penalties, Champions League final, May 2005)
As a football fan, this is one match you surely wouldn't have missed or not heard about. Milan cruising 3-0 at halftime were in an unreachable position and were expected to pick up the trophy in the next 45 minutes. Many supporters left, fans at home switched off their TVs in disappointment. What was to follow was undoubtedly one of the best turnarounds ever seen. Inspired by Steven Gerrard's goal, the reds scored another two goals in a mind-boggling seven minute spell and got the supporters out of their seats. What ensued was a penalty shootout, which saw the trophy go to the side from Anfield, as all the spectators watched in awe.
2) Manchester Utd 2 Bayern Munich 1 (European Cup final, Nou Camp, May 1999)
In one of the most thrilling matches of its time, United trailed nearly the entire game to a sixth minute free kick. The match was looking to go away from them until substitute Teddy Sheringham did the job getting the much required equaliser and the game seemed to be heading for extra time. But, the red devils had other plans when David Beckham's corner was flicked on by Teddy Sheringham, the substitute, to fellow sub Solskjaer who made no mistake from close range.
As Fifa says, "Substitutes are blamed when they fail to make an impact but when they do well, the manager gets the credit". This saw United become more strong under Sir Alex Ferguson's reign becoming the first team to win the treble of the European cup, the premier league and the FA cup.
3) Dinamo Zagreb 1 Lyon 7 (Champions League Group D, December 2011)
Being the most fresh match in our minds; still many may not be aware of the way Lyon managed to qualify for the last 16 of the Champions league this year. Sitting at third in their group, Lyon were 7 goals adrift of second placed Ajax, who were to play host to Real Madrid in the last match of the phase. Sounds impossible right? At the half time break Lyon led 1-0 and were looking down and out. But it was a "different" side that came out onto the pitch in the second period and they thumped the croatian side 7-1 including a marvelous seven minute hattrick from Gomis. In Netherlands, gloom surrounded the Amsterdam arena as they lost 3-0 to the Spanish giants and made way for Lyon to move to the round of 16 under unrealistic circumstances.
4) Middlesbrough 4 Steaua Bucharest 2 (UEFA Cup semi-final April 2006)
A goal down from the first leg, Middlesbrough's hopes looked to have ended when Nicolae Dica and Dorin Goian put the visitors 2-0 up on the night inside 24 minutes. However, substitute Maccarone pulled one back before half-time before Viduka, Chris Riggott and Maccarone with a crucial goal in the 89th minute led McClaren's side to the final. This wasn't the first time that Boro had done that as their progress from the quarter-finals also went down to a comeback from a two goal deficit, beating Basel 4-3 on aggregate.
5) Deportivo La Coruna 4 AC Milan 0 (Champions League quarter-final, April 2004)
In what would be the best example for Arsenal to take inspiration from, Deportivo left the San Siro after the first leg on the end of a 4-1 defeat facing the task of overhauling a three-goal deficit against an Italian defense including Maldini and Alessandro Nesta, back in 2004. Walter Pandiani's early goal was added to by Juan Carlos Valeron's header half an hour later as the Spanish side started to believe. Just two minutes before half-time Albert Luque held off Nesta before smashing the ball into the roof of the net to put the home side ahead on aggregate. Veteran substitute Fran stunned the Rossoneri when he sealed the amazing comeback with a fourth goal 15 minutes from time.
Though Deportivo never really hit it on from there, this is a game of theirs that really leaves you spellbound.
Looking at these games, it tells you one thing.European games are not at all predictable, anyone can beat anyone and it takes just a slack second to witness a shift in the superiority balance.
We have a season on our hands!