The Week Down Under: A-League Week 21
623 //
13 Mar 2013, 18:48 IST
With just three rounds of the regular season left, it's time to take a look at where everyone stands in the mass of confusion that is the A-League.  As a reminder, the top two teams get a home semi-final, while 3rd to 6th playoff for the right to be the away side in those games.
1st – Western Sydney Wanderers (50)
Another week, another win. That makes it nine in a row for WSW, an A-League record. They now sit five points ahead of the Mariners,and face the enticing prospect of wrapping the minor Premiership up in the Sydney derby in two weeks time. More importantly, they have already secured a home semi-final.
2nd – Central Coast Mariners (45)
It's all gone tits up in recent times for the Mariners. Losses to both Sydney teams in the last two weeks have seen them relinquish top spot and they could still lose out on a home semi-final, with Melbourne quickly closing in. On top of that, they're the only team that has to play the Asian Champions League midweek games. And on top of THAT, they are incapable of converting penalties.
3rd – Melbourne Victory (40)
It's been a strange season for the Victory. They started off terribly, lingering down the bottom of the table, before stringing up some wins and climbing up the table. Then they started losing again and nearly dropped out of the top six, but a recent revival has them in third place, with second still a possibility. They have mathematically sealed a finals spot in any regard, but the lure of getting a home semi and a rest in the first week gives them plenty to play for.
4th – Adelaide United (39)
The Reds don't really have much to play for in the regular season. Both finishing second or fifth/sixth are still technically possible, but would require such a string of results and goal difference shenanigans as to make them highly unlikely. Therefore the only mild interest is whether they finish third or fourth, which really makes no difference at all.
5th – Sydney FC (30)
This is where it gets interesting. Sydney are still on the edges of a final place and have their two biggest rivals, Melbourne and the Wanderers, in the next fortnight. You never know with Sydney; just when it looks as though they're down and out, they go and beat the Mariners. Still, one senses that they probably won't get too many points from their last three games, leaving their fate in the hands of those below them.
6th – Newcastle Jets (30)
The Jets have made things hard for themselves with two straight losses, and of all the finals contenders, they look the least likely to be able to turn things around. Their calamities are exacerbated by the fact that Emile Heskey is no longer the goal-scoring machine he was at the start of the season, and their other main attacking threat, Ryan Griffiths, recently left to pursue Chinese riches. They're clinging on to the last finals spot, but not for long. Oh, and they only have two games left.
7th – Brisbane Roar (29)
Last season's champions have spent much of the season down in the depths, so to be in with a decent shot at the finals is a positive for them. The Roar still have as good a squad as anyone, and it would be a huge surprise if they didn't pip Newcastle, if not Sydney as well, to one of the last two spots.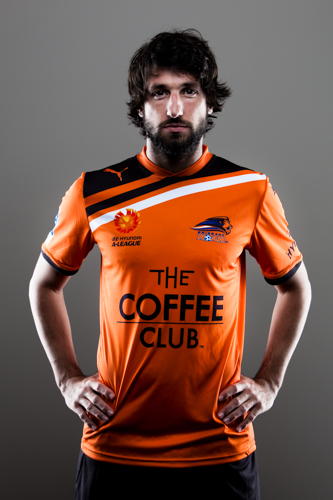 8th – Perth Glory (28)
The Glory's last minute win at Newcastle kept them right in the hunt for the finals, a fact that brings joy to Perth fans and no-one else, given that watching them play tends to make one scour the house looking for sharp objects to end the pain once and for all. Yes, they're THAT depressing. Unfortunately, they are in the best form of the chasing pack and stand a decent chance of sneaking in to the finals. Hopefully it will be a short visit.
9th – Melbourne Heart (27)
Mathematically, the Heart are still in it, but the fact that they are playing the mighty Wanderers after two straight losses means you can bet everything you own on them not making it.
10th – Wellington Phoenix (24)
Last weekend's loss to the Wanderers meant that the 'Nix were the first side to be officially knocked out of the finals race. It's a shame because they play some decent football at times, and appear to be on something of a revival under Chris Greenacre, but their role for the rest of the season will be to spoil everyone else's party.