Thierry Henry speaks up on why he left Arsenal for Barcelona
9.64K //
02 Feb 2015, 20:07 IST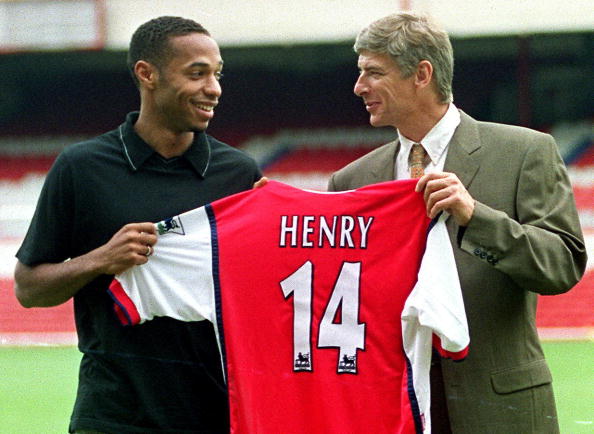 Arsenal legend Thierry Henry has revealed that he left the Gunners because he had thought that manager Arsene Wenger was leaving the club.
Wenger brought Henry from Juventus in 1999 and then went on to become a world-class player, wherein he was also part of the "Invincibles" team of 2003-04 season. He left Arsenal in 2007 and moved to Spain to join Barcelona.
Never would have considered leaving Arsenal: Henry
Eurosport has reported that the French International star, who hung up his boots last year at New York Bulls, after an elite football career, in an exclusive chat with Bein Sports, claimed that he literally cried after unwilling making the decision to move away from Arsenal. Henry told the French TV channel: "I'd never considered leaving Arsenal. But I was 29 years old and in form,"
"And I did not know if Arsene would be staying," he added.
The former Monaco player, who won a World Cup in 1998 and also a Euro Cup in 2000 with France, also confessed tp him weeping when he bid adieu to the North London club.
"It was not easy and when I left I cried. I'm not ashamed to say it. I'm a competitor and I had to leave."
You create your own luck: Henry
Henry, who left Arsenal after two years without silverware in 2007, went on to win the La Liga and also became a Champions League winner with Barcelona, whereas the Gunners finally won a trophy last year with a FA Cup.
The legendary striker, however, admitted that he never felt that he will so many trophies with the Catalonian side on his £16m transfer as he was already warned of, not being a full-time player with the new club.
"When I arrived at Barcelona, [Pep] Guardiola told me that I was the fourth-choice striker and I would not be starter," Henry stated.
"I accepted the challenge and I fought, and competition makes you increase your level. People talk about luck, but you need to create your own. When you work, you got the reward at the end."
The twice runner-up of the FIFA world player of the year achieved the treble at Barcelona in the 2008-09 season and won many more accolades at Nou Camp before he left for USA to play in MLS for New York Red Bulls. Henry, who is honing his skills to become a coach, is currently serving as a football pundit for Sky Sports.