Everton replaced Chelsea icon Frank Lampard, who was fired following a string of subpar performances in the English Premier League with former Burnley manager Sean Dyche.
Dyche will be tasked with leading the Toffees to safety at the end of the season, as they are currently 19th in the PL table. Despite losing promising young forward Anthony Gordon to Newcastle United, Everton will be optimistic that Sean Dyche's appointment can help turn the team's fortunes around.
When a new manager is hired, certain marginalized players typically have a chance to impress, while previously regular starters can be sent to the bench. Players often work harder to improve their performances in an effort to win over their new manager, maintain their position in the line-up, or be considered for a spot in the first team.
The following Everton players could benefit from Sean Dyche's appointment as manager:
# 3 Conor Coady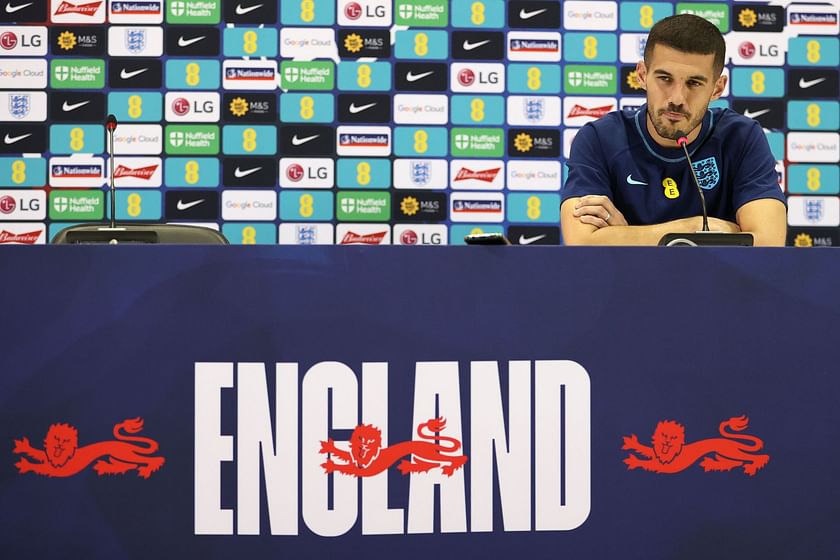 After joining Everton on a season-long loan from Wolverhampton Wanderers, Conor Coady was expected to strengthen the club's backline. However, he hasn't had the desired impact, with the club having conceded 28 goals in 20 matches in the league this season.
With only 15 goals scored so far, their attack has struggled, but the defense has also allowed too many goals as well, leaving the team in a precarious position. The good news for Toffees supporters, however, is that Sean Dyche's teams are renowned for their sound defensive structure.
Conor Coady could prove to be a good option to lead their defense, given the outstanding performances he put in while at Wolves.
Coady is a solid tackler and his passing skills are a bonus, as they allow him to transition from defensive play to offensive play with ease.
The 29-year-old could finally show the Merseyside club's fans why he's regarded as one of England's top defenders with excellent defensive nous. He was also included by Gareth Southgate in his 26-man World Cup squad.
#2 James Tarkowski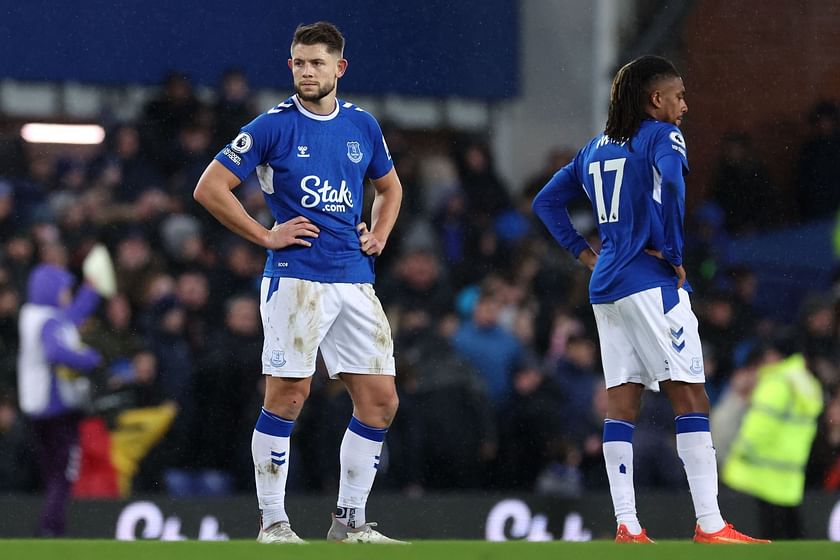 When taking over at a new club, coaches frequently sign former players who have a grasp of their coaching philosophy. Sean Dyche was unable to recruit any players he has worked with in the past, but he is fortunate to have James Tarkowski, a former Burnley player at Everton.
The English defender had a solid partnership with Ben Mee while playing for Burnley under Sean Dyche, and now that he's reunited with his old manager at the Toffees, he could form one with Conor Coady. Tarkowski has made 212 appearances under Dyche.
The two England caps he has under his belt were a result of his stellar performances under Sean Dyche at Burnley. He will be thrilled to work with him once more at Everton, where he will have the chance to find his form again.
#1 Dwight McNeil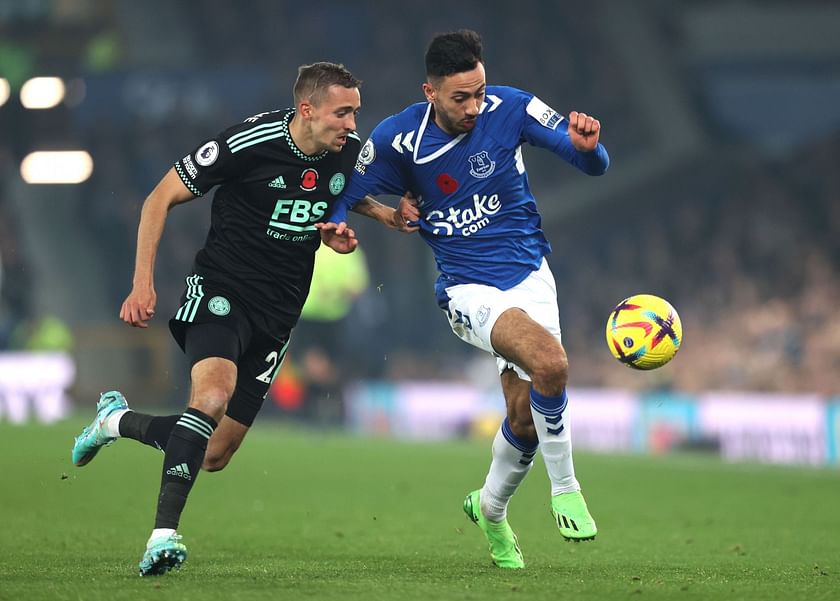 Before entering the Burnley youth program, Dwight McNeil began his youth career at Manchester United. He made a name for himself while playing for Burnley under Sean Dyche, which led Everton to pay an estimated £20 million for his services during the summer transfer window.
But things have not gone to plan for the 23-year-old English winger so far. McNeil has scored twice and provided one assist in 21 appearances for the Toffees.
He may have struggled to adjust to Frank Lampard's technique, but that is no longer the case since he will be playing for his former boss. McNeil will have the ideal chance to re-ignite his Everton career under Sean Dyche.