To kill sport's biggest mocking bird
1.08K //
03 Jul 2011, 01:29 IST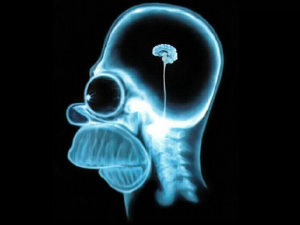 The spell had been cast even before my eyes opened out to the vagaries of the world. The bug had infested me; it was the only recognizable thing in my brain. It destroyed my innocence and drove me loony. I was brain dead till passion woke me up one morning into a brotherhood – I felt home. They were a can of worms –they who breathed the same turf and spoke the same language. I was baptized as a newbie – a step in time towards becoming the ultimate Sportskeeda. I was a redeemed man – a missionary who set out to explore the trade. It gave me an unnatural high learning the nuances of the business. In my time so far, I have come across brethren who share the same emotional poetry from the sound of every stroke and the kick of every boot. On the dark side, I have witnessed blemishes on our beautiful adoption time and again. I now look to cross the finish line prompting thoughts on the cannibalization of sport from its self created and self inflicted epidemics. Here's to a soul searching mission of what the past has thrown at us and what the future beholds in our very own playground of life and sport. Turn on the floodlights; focus your thoughts on the black and white chequered flag –tighten your seatbelt  and get ready for that thing called "race" ! ..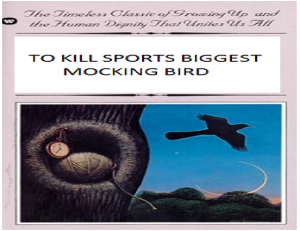 Racism has ascertained itself among the upper echelons of sporting problems for mankind in the current business climate.  It is more of society's misgiving rather than sports own making and yet the far reaching consequences have proved to detrimental in bringing ignominy  to the games we love and adore. Racism in sport can essentially be looked at from three different perspectives: that of the players, fans and administrators.
Players have been the subject of controversy at both ends of the stigma – giving and taking. As history would suggest, the problem of racism has embodied itself in the lives of sportspersons through the age's right from the bickering duel between tennis stars Ilie Nastase and Arthur Ashe in Stockholm to Hitler's tryst with Jesse Owens over the superiority of the Aryan Race at the 1936 Berlin Olympics. The racial incident in cricket involving Andrew Symonds and Harbhajan Singh boiled into a literal soap threatening to have far reaching consequences in sporting ties. Lack of evidence meant that the punishment was restricted to just a reduction in match fees but tighter regulations were brought in place to punish repeat offenders. On a much stricter note, Tevita Latu was banned for six matches by the Rugby Football League after being found guilty of racially abusing opponent Kevin Penny. The big question is how well sport authorities are willing to work towards a stricter standardized punishment for players breaching protocol.  Players involved in racism must be promptly expelled from the playing field.  Based on the severity of all things said and done, they must be appropriately banned and slapped with a huge fine. They must also be legally bound to a code of conduct including anti-racism as part of their contracts. There should be calls for internal punishment from clubs rather than governing bodies for players engaging in racism as this sets a message straight that those around them do not share their views and forces them to alter their thought process.
Fans represent the epitome of the success (or failure) of all sporting events. On the downside, all it takes is one little spark to ignite a wildfire – one that is permanently etched in not only the books and papers but in minds and hearts of fans and players alike . The involvement of fans in this act of disgrace can be traced back as far as 1910 in a classic boxing battle between James Jeffries and Jack Johnson a.k.a the White Man and the Negro with constant chants of "Kill the Nigger" being echoed out.  During his time at F C Barcelona, Samuel Eto'o threatened to leave the pitch after being subject to heavy racial abuse by Real Zaragoza fans, only to be persuaded by his team mates and coach to fight till the final whistle. The problem has been omnipresent with Messina defender Zoro and former Inter striker Mario Balotelli receiving special treatment in the Italian Serie A on the basis of their race. Real Madrid were fined €3,000 when fans displayed Nazi banners and chanted about Gas Chambers.
Jose Callejon was fined the same amount for wearing a shirt with image of Dani Jarque on it in remembrance of his fallen friend! …call it irony or call it a strange twist of fate. The series of events which unfolded in Russian football took the impeding issue to the next level with the reported death of a fan over ethnic brawls and ensuing riots in a Spartak Moscow match, thus jeopardizing the nations 2018 World Cup hosting rights at a certain point in time. The Roberto Carlos and banana show incident further instigated the already burning issue. Legislation has to be enforced to keep tabs on such shameful acts with clubs encouraged to sign agreements against racism with season ticket holders, engage in non sale and distribution of racist literature and materials as well make public address announcements and display on notice boards to ensure that the message is loud and clear. In extreme circumstances, misbehaving fans should be thrown out and barred from future entry into the stadium and stewards/ground staff appropriately trained to do as directed.
Administrators are instrumental in the way the world of sports shapes up. They have the power and authority to harbinger control over proceedings which only goes on to lay the impetus on them on making the calls –one wrong say and doomsdays on its way. South African cricket authorities under political influences refused a touring English team comprising the "non- white" Basil D'Oliveira in times of apartheid which led to the country being banned from all international sport for a good 25 years. Sacked English sports pundit Richard Keys had to recently encounter a fall from grace after being caught on camera referring to a black Scottish player as "choco", aside from his sexist remarks. The French Football Federation is probing claims that Laurent Blanc and other coaches agreed in secret to the restriction on the quota of black and Arab players in national training programs. These acts should call for instant dismissal be it individual, team or organization engaging in such misdemeanours. Promotion of equality should be taken up as a key agenda for sports managers and undertakings such as the "Rooney Rule" (mandatory interviewing of minority candidates for operations and coaching positions) in baseball should gain ground.  It is important for sports clubs to draw in support from all sections of the community and thereby increase their fan base and financial health.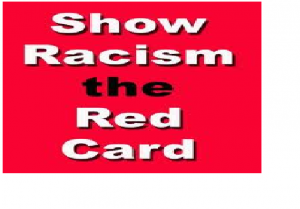 The ill-effects of racism are multifarious. They leave victims dispirited and hinder them from performing to their fullest potential making them feel discriminated and prejudiced. This ultimately leads to cultural dissonance and self exclusion which is a far cry from the perceived goal of color blindness. The commercial impact of racism has been seen to affect sport in the past as well with Wall Street Journal Europe and the Tennis Channel pulling out of the Dubai Open on behest of the organizers denial of visa to Israeli star Shahar Peer. Institutions such as Kick It Out have been formulated to deal with institutional barriers pertaining to the sporadic amount of British Asians and Black represents in English football. Sporting Equals is another organization dealing with the engagement of black and ethnic minorities into the sporting fraternity focussing on leadership training and development both on and off the field. Tackle It is a programme designed to promote zero tolerance levels of racism in the Rugby League and make it all inclusive and uncompromising. There has been a framework developed to challenge racism in society which has spread its wings to the anti-racist fight in sports. In the future, it should be our motto to ensure the legitimacy of the phrase "Racism Divides, Sports Unites"!
Racism's partners in crime have also played devil to the killer content that makes sports the spectacle that it is today.  The tentacles of match fixing has infiltrated sport and raised question marks over its credibility. The "men with no balls" fiasco in cricket , the Crashgate scandal and the long standing issue clouding the game of football in Italy and China are mere cases in point. The tremors have been felt with reported losses of a billion dollars with respect to parting sponsors, withering audiences and sheer pandemonium over TV rights deals. There have been calls for the establishment of a global anti corruption agency in sport to tackle the malpractices of illegal betting, bribery and corruption but how that shapes up remains to be seen. The use of performance enhancing substances has been rampant in the past couple of years raising doubts over the authenticity of sporting events. Athletes of the highest pedigree have been stripped, hogtied and shamed by the dope. The impact is clearly seen on the commercial side of sport with the 2009 Tour de German cancelled as a consequence of doping. WADA (World Anti Doping Agency) has been constituted to harbinger control over proceedings and may have worked to a large extent, but research also goes on to suggest the increase in both intake and cases concealed.  Another pertinent issue in contemporary times is that of insolvency with the decisions pertaining to sporting success and balancing books proving to be a humdinger. The European model of operation has witnessed a financial crisis with loss making appearing to be more the norm which has resulted in clubs either going into administration or driving into the wall. Financial Fair Play regulations have been brought in as a measure to prompt an era of relative restraint on spending prowess. Terror issues have also become something of a commonplace in modern times with the scathing attack on the Sri Lankan cricket team in Pakistan and the strike on the Togo National Football team in Angola following in the footsteps of the historic Munich massacre. The deadly game has led to the cancellation of tournaments on the backdrop of the vulnerability of sporting events identified as soft targets for terrorist gearing up for global publicity. There is also the constant headache for sports managers more often than not in dealing with a different kind of terrorist – politics.
Sports is not like a one night stand – picking up a bar girl and having fun and games before departing  the following morning as if nothing ever happened. The difference with watching and following sport is that it keeps coming back to seduce us until we're "hooked "on to it bearing both the pleasure and the pain. It's a miracle drug which keeps us going in our rhetorical lives. We as fans must endeavour to do everything in our right to keep it clean. May every moment in sport be remembered for titans and invictus !