Top 10 naturalised international footballers - Part 1
3.71K //
31 Mar 2013, 09:25 IST
Naturalised? For those of you wondering what that means, here is the definition of the word – naturalisation is 'the acquisition of citizenship and nationality by somebody who was not a citizen of that country at the time of birth.'
Over the years, there has been a significant rise in the number of naturalised footballers playing for the national teams of their adopted countries. In the early part of the 20th century, it was quite normal for players to switch between different countries as there was no real legislation regulating it – so much so that there were players who played for three different countries!
Hoewever, in recent times, FIFA has tried to bring in legislation to combat moves by countries that buy and sell allegiances of players, especially those from Africa and South America. In 2010, FIFA President Sepp Blatter spoke out against the phenomenon of importing Brazilian players : "If we don't take care about the invaders from Brazil, then at the next World Cups, we will have 16 teams full of Brazilian players. It's a danger, a real, real, danger."
Keeping the controversies aside, here is my list of the best footballers worldwide (in no particular order) who have starred for their adopted countries after naturalisation. I've only considered players who were born in a particular country and then played for a different country. I've also only considered those who scored in major tournaments or those who greatly impressed during their stint with their adopted countries. So you will not be finding Zinedine Zidane or Ferenc Puskas on this list.
Alfredo di Stefano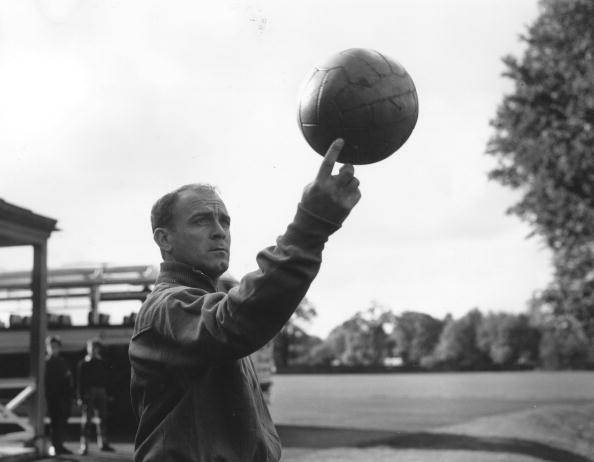 Di Stefano is more famous for his 11-year stay at Real Madrid than the fact that he played for Argentina, Colombia and Spain. For all his success at club level, he remains one of the best footballers not to have played at a World Cup. In 1950 and 1954, his Argentine team did not enter. In 1956, Di Stefano acquired Spanish citizenship and scored two goals in the 1958 World Cup qualifiers but his team failed to qualify for the final event. In 1960, he scored three goals and Spain only had to negotiate a two-leg tie against the USSR to reach the final stages of Euro '60. However, Spanish dictator Francisco Franco forbid Spain from travelling to the Communist state and Spain was disqualified. In 1962, Di Stefano helped the team to qualify for the World Cup in Chile with two goals, but tragically, he was ruled out with a muscular injury prior to the tournament.
László Kubala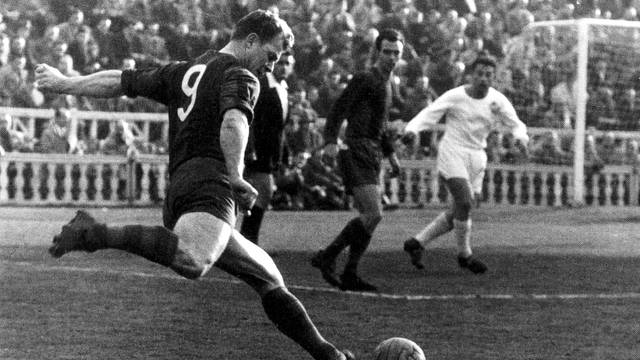 Born in Hungary, this Barcelona legend moved to Czechoslovakia in 1946, allegedly to avoid military service. He played 6 times for Czechoslovakia, scoring 4 goals. Returning to his native Hungary in 1948, Kubala played 3 games for the Hungarian national team but did not score. During his illustrious decade at Barcelona, he adopted the Spanish nationality and won 19 caps, scoring 11 goals. Kubala scored four goals in the failed attempt to make the 1958 World Cup finals and also memorably scored a hat-trick against Turkey at the Santiago Bernabeu. He was part of the 1962 World Cup squad along with Di Stefano but he too missed out after getting injured. Kubala also appeared for the unofficial Catalan XI and the Europe XI. After his playing days were over, he went on to coach the Spanish national team between 1969 and 1980.
Omar Sívori
Sívori was born in Argentina to an Italian-Argentine family and started out his professional career with River Plate. He was selected for the Argentine national team and was part of a successful group that won the 1957 Copa America, where he scored three goals. After moving to Italy to play for Juventus, he was not allowed to appear for his native country following an order by the Italian government. Taking his Italian roots into account, he became eligible for the Azzurri, and in 1961, debuted for them. He scored 6 goals in 9 games, including a goal against Argentina in a friendly and a hat-trick against Israel during the 1962 World Cup qualifiers. At the '62 World Cup, however, he failed to score despite appearing in two games.
Enrique Guaita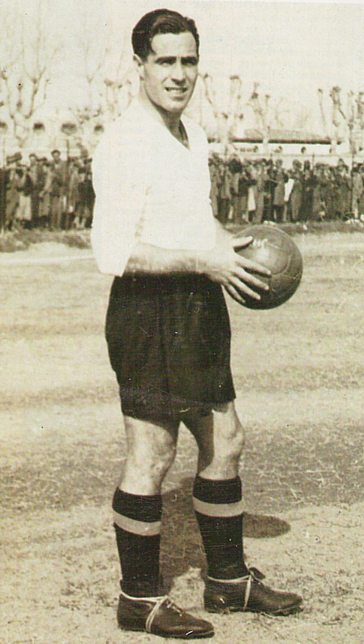 Guaita played professional football in Argentina for Estudiantes before moving to Italy, where he played for A.S. Roma from 1933 to 1935. He first represented Argentina but later changed his allegiance to the Italian national team along with players like Angelo Schiavio, Luis Monti and Raimundo Orsi. He scored five goals in ten matches for the Azzurri and was part of the World Cup-winning squad of 1934, scoring the lone goal in the semifinal against Austria. He also provided the assist for Schiavio's winning goal in the final against Czechoslovakia. Guaita was later chosen to be part of the official Team of the Tournament.
Raimundo Orsi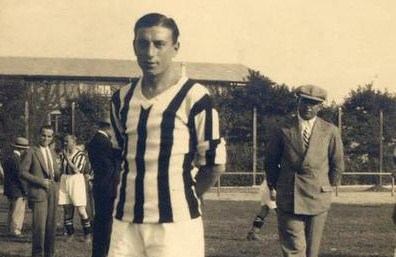 Raimundo Orsi started his career at the Argentine club Independiente before moving to Italy in 1928 to play for Juventus in a trophy-laden seven year spell. He appeared in 12 matches for Argentina, scoring 3 goals and was a part of the teams that won the Copa America in 1927 and the silver medal at the Amsterdam Olympics of 1928. In 1929, he debuted for Italy and went on to play 35 games for them in six years, scoring 13 goals. Three of those goals came at the 1934 World Cup, including the opening goal of the final, in which Italy defeated Czechoslovakia 2-1. He also made it to the Team of the Tournament, along with his strike partners Giuseppe Meazza and Enrique Guaita.
The second part of this article, presenting the remaining players of my list, will follow shortly!