Top 4 Sports Personalities in the World
4.24K //
24 Jul 2011, 09:53 IST
For rigorous followers, sports define their lives.  Sports are always full of action, making the fans and followers go through an overwhelming range of emotions and produce some of the talented and inspiring personalities of the world.  Ask someone as to who the greatest sportsmen of the millenium are and an immediate but conscious answer would throw up names like Sachin Tendulkar, Roger Federer, Michael Phelps, Tiger Woods, Michael Schumacher, etc. all of whom have achieved extraordinary greatness   Here, I elaborate on my list of favourite sports personalities in the world.
1. SACHIN TENDULKAR- THE GOD OF CRICKET
One of those human beings who is elevated to the status of God by millions of his fans, Sachin Tendulkar is a one-of-a-kind cricketer. The game of cricket has been several ups and downs throughout its history like doping scandals, match fixing etc. which have caused significant viewer interest dwindle.  But the one thing that has always been constant about cricket has been the greatness of Sachin Tendulkar.
Cricket in India binds all four directions of our nation tightly.  The Sachin factor has played a significant role in it.  A cricketer who has never been affected by age and continues to have the hunger for success burning in him, as was evident when he achieved his dream of lifting the World Cup at the age of 38 when most cricketers at that age would be hanging up their boots.  Despite growing talks of his retirement, Sachin continues to keep his critics guessing, inspire the nation and still remains the one man who can bring a billion people come to a stand still when he's batting.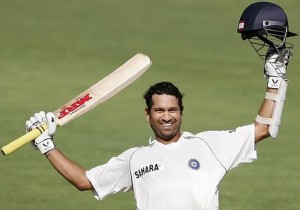 2. ROGER FEDERER
29 years old and Roger Federer continues to be one of the best in lawn tennis. Although Rafael Nadal has made it excruciatingly difficult for him on the clay court, Roger still remains a force to be reckoned with on the grass despite the emergence of Novak Djokovic.  A classy player who displays extraordinary poise always, be it when he wins or he loses, Federer is similar to Sachin Tendulkar in the fact that he refuses to listen to his critics who tell him it's time to hang up his boots and continues to fight on.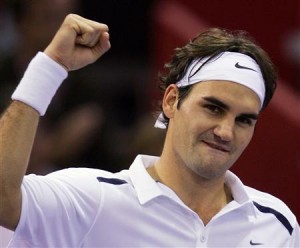 3. MICHAEL PHELPS
Like Simon Burnett(British freestyler) said- "He's not from another planet. He's from the future."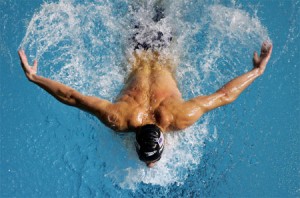 Michael  Phelps is  the embodiment of greatness and most spectators consider it an an honour to watch him swim. The spectacle of his powerful swims is appreciated not just by the 'occasional blogger' like me but by the likes of other famous athletes at the elite level, which matters the most.  He remains to be the greatest on Olympic medal count and there are no superlatives worthy of what gets unleashed by him every now or again at the Olympic level.
4. LIONEL MESSI (ARCHANGEL OF FOOTBALL)
"He's a joy to watch but not much fun to play against", said Landon Donovan.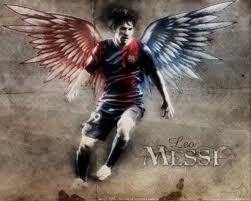 Greatness and Messi sound synonymous to each other. He may be short in stature but leaves every player on the planet look like a midget in front of him due to his sheer brilliance with the football.  There is not many defenders in the world who would man up to face him in a game, for they know he can leave them gasping for breath and completely flat-footed while he races away at lightning speed with the ball calmly slotting it into the goal and celebrating like a kid, leaving them to bury their faces in their hands.
 Edited by Zico