Top 5 memes featuring Cristiano Ronaldo
11.61K //
22 Oct 2017, 22:14 IST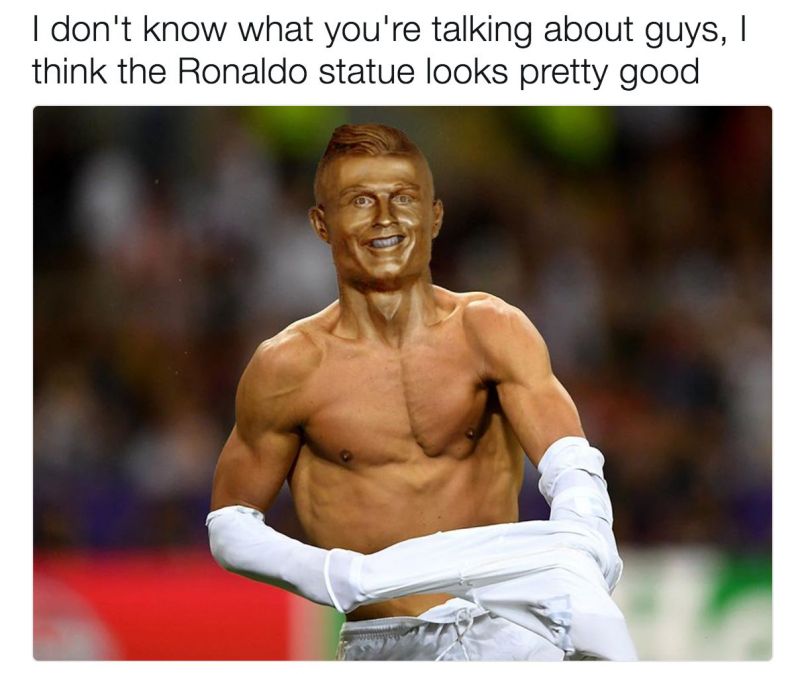 Portugal and Real Madrid forward, Cristiano Ronaldo is one of the finest players the game has ever witnessed. A four-time world player of the year, Ronaldo is often tipped, alongside Lionel Messi, to be the greatest ever player of all time.
The Portuguese forward is well-known for his heading ability, sudden bursts of pace and deadly shot power. Ronaldo is one of the most famous sportspeople of all time and has a huge fan following all over the world.
However, to the frustration of Ronaldo, the talismanic forward has been regularly criticised for some of his controversial actions on-and-off the pitch. Let's take a look at some of the funniest memes featuring Cristiano Ronaldo;
#1: Ronaldo's Bust
Famous sculptor Emanuel Santos sculpted Ronaldo's bust for it to be placed at the Madeira Airport in Ronaldo's hometown. The bust was unveiled in Ronaldo's presence in a ceremony where the Airport was relaunched under Ronaldo's name to honour the island's most successful man.
However, for Ronaldo, things regarding the bust went horribly wrong as the bust became the centre of jokes on the social media for months following the unveiling.
Ronaldo's bust was morphed with various images ranging from the Dark Knight trilogy to da Vinci's Mona Lisa.
Ronaldo's episode with his bust is certainly something the star footballer would try to forget and get rid of at the earliest.