Tottenham: Plenty more behind Spurs' top 4 challenge than just Bale
889 //
01 Mar 2013, 22:19 IST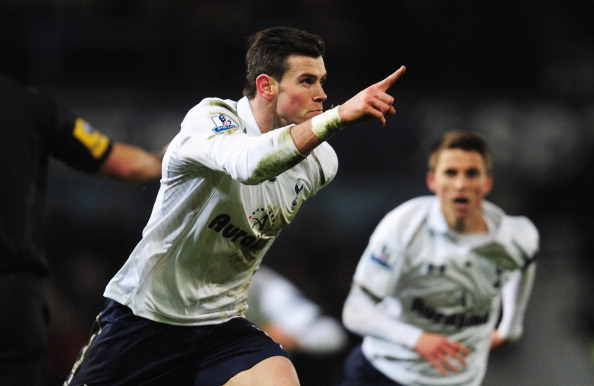 Arsenal will head into the pivotal north London derby this Sunday preoccupied with forming a plan to stop Gareth Bale, the currently unstoppable winger who is steering Spurs towards the promised land of a top four finish. Bale's relentless form of 8 goals in his last 5 games, including a superb match-winning double against West Ham on Monday night, has seen comparisons to Cristiano Ronaldo, such is his ability for winning matches alone.
Bale's irrepressible talent will inevitably be high on the priority list for a defence as porous as Arsenal's, but it would be wholly naive of the Gunners to restrict their attention solely on the flying Welsh winger when they meet again with the side they thrashed 5-2 back in November.
That defeat was the last in a run of three that saw Spurs slide down to eighth in the table and credit must go to Andre Villas-Boas for arresting the patchy form to the extent they are now sitting third having lost just once since that autumn lunchtime at the Emirates. Just one loss in 15 is the impressive sequence of form they will put on the line against their bitter rivals on Sunday in a battle that will have huge resonance in the race for Champions League qualification.
Bale has a total of 15 goals in that time, yet it can't be overlooked the strong platform on which he has majestically performed. Villas-Boas boasts arguably the strongest centre-midfield in the league with Dembele and Sandro, and with the Brazilian now injured, England international Scott Parker is a more than able deputy. Aaron Lennon and Kyle Walker set the right flank ablaze with lightning pace and creative talent; they have a combined tally of 9 assists so far, while Jermain Defoe and Clint Dempsey share some of the goal-scoring burden with Bale in attack and have shared 15 in total.
A scroll further down the Spurs squad will reveal Emmanuel Adebayor, with his strength and intelligent movement in attack, Gylfi Sigurdsson, the gifted technician who scored his first goal for the club on Monday, and 22 year old midfielder Lewis Holtby, with his incisive passing, impressive balance and dangerous presence between the lines bought from Schalke in January for a bargain fee of £2 million. Holtby was another successful Villas-Boas transfer purchase after Dembele and, going further back in the Spurs squad to the defence, goalkeeper Hugo Lloris and defender Jan Vertonghen.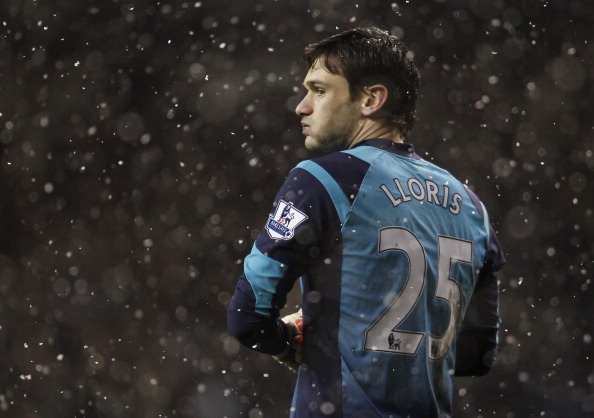 Signed for less than £10 million, Lloris has been superb at the base of a defence that has shipped just 11 goals in the past 15 games. The French goalkeeper has shown his shot-stopping ability on numerous occasions this season and his big physical presence has provided a calming influence to a back-line that is showing the resilience that hasn't necessarily, especially with the eccentricities of Heurelho Gomes, been there in recent years.
Part of that new found solidity is owing to the leadership of captain Michael Dawson, but also other summer signing Jan Vertonghen who has joined many of his fellow Belgians in slotting seamlessly into Premier League life.
Having played in all but four of Spurs' 27 league matches so far, he has shown his versatility in playing both left-back and centre-back, where he has cut a sound defender who is perfectly able to bring the ball out confidently from the back, as an 86% pass-completion rate and his solitary goal, a marauding run and smart finish against Manchester United at Old Trafford, has shown.
A strong tackle and interception rate, of 2.8 and 2.9 per game respectively, has indicated his defensive quality that has, at times, rendered his 6ft 3 inch frame immovable. It is his strong focus and concentration levels, far beyond his 25 years of age, that have boosted a defence that has included the inexperienced Steven Caulker and Kyle Naughton across the season.
Vertonghen and Lloris, both in their debut year in England, have made a decisive contribution to forming a sturdy back-line which allows a strong attacking-line up to thrive, and promises to avoid a drastic collapse similar to the one that saw Spurs hit a spell of rocky form at this stage last year that eventually led to them missing out on the Champions League.
It will be Bale, quite righteously considering the awesome talent that has been in full effect in recent weeks, who will dominate the build-up to Sunday's monumental clash, but Arsene Wenger will do well to realise there is far more to this Spurs team than their winger.
His opposite number meanwhile, should be reminded of his record in the transfer market so far that has yielded some impressive results, most notably Lloris and Vertonghen who, even though they will not receive the credit, have formed the back-bone to Spurs' top four charge.
Written by Adam Gray
Follow Adam on Twitter @AdamGray1250
You can follow O-Posts on Twitter @OPosts