Tough security in Kazan leaves Karpin furious
642 //
11 Dec 2012, 23:18 IST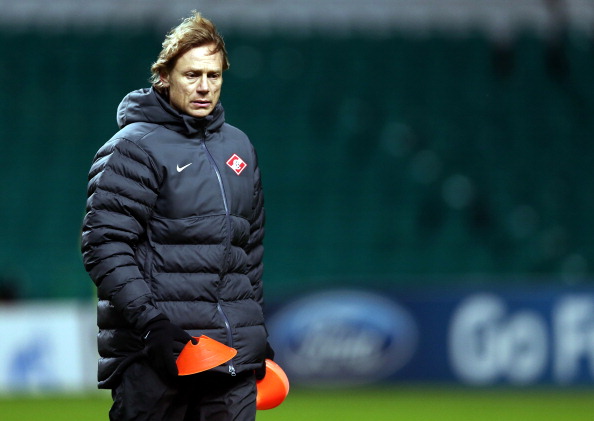 Moscow - Spartak Moscow caretaker coach Valery Karpin has lashed out at Russian police after the club's fans were forced to remove their shoes and stand on the freezing ground in the pre-match security procedures.
Roughly 1,000 supporters made the trip from the capital to Kazan for Monday's 1-0 win over Rubin, the last match before the three-month winter break.
"I can say this is a complete outrage," Karpin said, "to hold people who came to the stadium with tickets beforehand in freezing temperatures for so long."
The laboured security measures took so long that many fans missed the first half entirely.
"It's because of this that people have stopped going to stadiums in our country," Karpin added. "Who would like to suffer that kind of humiliation?"
A little over 8,000 fans attended the game at the Central Stadium in Kazan.
Karpin said the club had informed the match delegate and Russian Premier League administration about the case.
Social networks were awash with photographs posted by angry fans who were made to remove their shoes.
"They are undressing people at security. They are making us stand without shoes on the cold tiles," said a Twitter message of the official Spartak fan club Fratria.
"They are photocopying our passports."
Police are under pressure to prevent a repeat of an incident in November, when Dynamo Moscow goalkeeper Anton Shunin was injured by a flare thrown from the stands.
In September, a Russian Cup game between Dynamo and Torpedo Moscow was called off due to pyrotechnics being thrown onto the pitch.