Transfer News: Blaise Matuidi Expresses PSG interest
734 //
10 Jul 2011, 03:50 IST
Saint-Etienne midfielder Blaise Matuidi has revealed that he would be interested in a move to cash rich Parisian club PSG. The 24 year old has been linked with a host of clubs including English heavyweights Arsenal, but refused to rule out a move to the French capital and said that PSG's style of play excited him.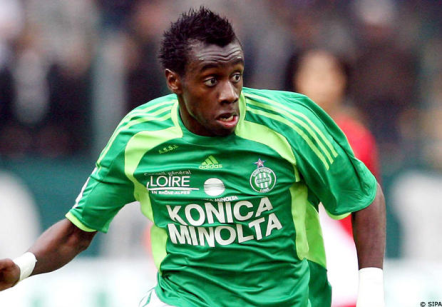 Speaking to French media outlet Le Parissen, Matuidi remained cautious about his future in Saint-Etienne and admitted that there were things outside of his control that may force his hand either way. He said-
"There are things I can not control. I'm at St Etienne, but the truth of today is not necessarily that of tomorrow,"
He gave his stamp of approval to PSG and the project they were putting up for next season. He said-
"PSG is attracting and would allow me to take a course. It is a great club that can attract any player. PSG has a good project, it would happen very quickly,"
PSG have been the subjects of a high-profile investment by the Qatar Investment Foundation and are consequently splashing the cash this summer. They have been linked with a number of top players including Samuel Eto'o, Dimitar Berbatov, Kaka, Gervinho, Jeremy Menez, Javier Pastore, Eden Hazard and Ganzo. They have already purchased sprightly striker Kevin Gameiro to their squad and are on an aggressive lookout for further signings.
Matuidi, who is of Congolese descent, has been putting in solid performances in Ligue 1 for a few seasons now, and recently broke into Laurent Blanc's National Team. This prompted a flurry of speculation and hearsay that many top clubs from England and Italy were after the Frenchman's services.
It remains to be seen which path Matuidi chooses for next season, there are certainly many available to him. Stay tuned for more in this regard.