Transfer speculation: Is Victor Valdes on his way to a Premier League club?
1.95K //
04 Mar 2013, 16:43 IST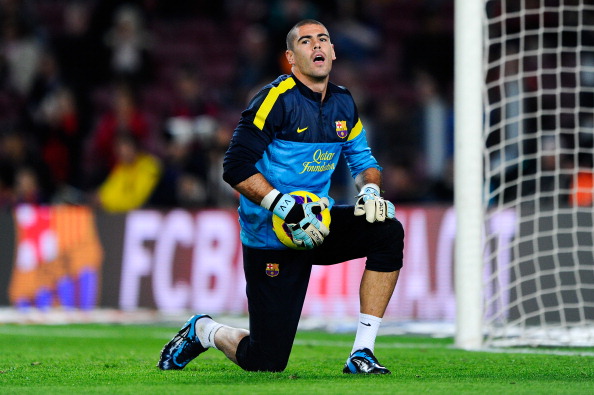 Victor Valdes could well have played his last Clasico for the Blaugrana at the Bernabeu in the 2-1 defeat at the hands of Real Madrid. The sending off of the Catalan keeper at the end of the match was a clear sign of his frustration at the denial of a penalty on Adriano in the whites' box and Barca's inability to take anything from a match which lacked the usual intensity of recent Clasicos. In the referee's official match report, the decision was made as Valdes repeatedly told him, "you have no shame, you have no shame".
In truth, Barca were pedestrian and looked as if they lacked any real motivation or ambition for the 90 minutes. Quim Domenech, a Catalan journalist on late night TV debate show "Punto Pelota" broke the story of Valdes' reluctance to renew his contract with F.C. Barcelona and his wish to see out his contract and seek new challenges and experience other cultures days before it became official and full public knowledge.
Domenech also made it known that Valdes would prefer to leave the club this summer in order for Barca to gain something monetarily from his departure, which of course sparked the usual rumour mill as to where he would end up in season 2013/14 and who would replace him.
Andoni Zubizarreta, Director of Football at the club, was left with an unexpected headache as at the start of the same week he had stated to the press that negotiations would commence soon with the player's representatives and he was confident that Valdes would renew his contract with the club.
Subsequent stories emerged alleging another Director had claimed that if the board had known of Valdes' decision, the move to renew the contract of 2nd choice keeper, Jose Manuel Pinto, would not have been made.
So with Valdes leaving, where would he go and who would replace him? His most probable destination would appear to be the English Premiership with a number of top clubs having been linked to his signing. Arsenal would like to take the player to the Emirates for £11.5 million.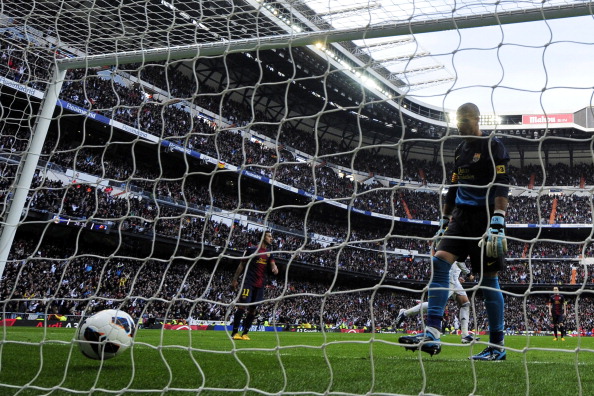 However, Barca still believe they can change the player's mind and have placed a minimum €20 million price tag on the player's head. Manchester United has been named in a possible swap with David de Gea. There is no doubting Sir Alex favours experienced and proven goalkeepers, but having invested so much money and time in the young Spaniard, would he really wish to release him without some form of return clause in any contract?
Tottenham would appear to be ideally placed as Barca rate Hugo Lloris very highly and with the Frenchman competing for a permanent place in the Spurs' 1st team, a move to a top side where he would be 1st choice would be a highly welcome prospect. Some form of swap deal would appear beneficial for both clubs and could possibly involve other players moving. David Villa and Gareth Bale's names spring to mind straight away if an agreement between the two clubs were to be reached.
It looks increasingly likely that Valdes will leave. His replacement is still unclear. Many have been mentioned including Borussia Monchengladbach's Marc-Andre ter Stegen, Maarten Stekelenburg currently at Roma and Kiko Casilla of Espanyol. It could be the 1st of many changes at the Catalan giants this summer.
Disclaimer – The opinions in this article are that of the author and not the site.