UEFA leaders call on FIFA president Sepp Blatter to step down at term end
UEFA leaders call on FIFA president Sepp Blatter to step down
News
11 Jun 2014, 01:06 IST
2.77K
[caption id="attachment_2220569" align="aligncenter" width="620"]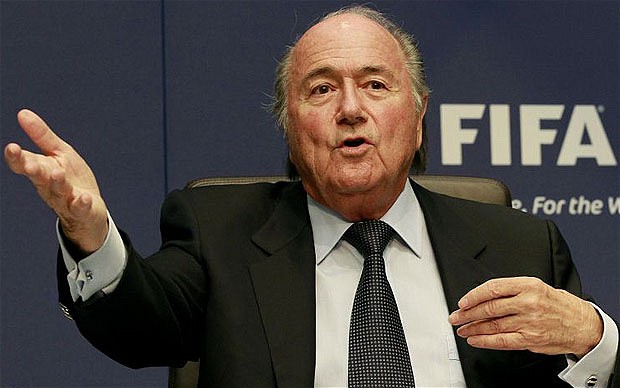 Sepp Blatter has been asked by UEFA leaders to step down[/caption]
Sepp Blatter has been told by UEFA's leaders to step down as FIFA president after his term ends next year.
Michael van Praag, the Netherlands Football Federation head and a UEFA executive committee member told Blatter, " people link Fifa to corruption and bribery and all kinds of old boy's network." He insisted that he did not hold any grudge against Blatter and that it was all out of concern.
"The image of Fifa has been tarnished by everything that has happened over the last years," Van Praag said in an interview in the Dutch newspaper Volkskrant. "There are very few people who still take Fifa seriously and whatever way you want to cut and dice it, Blatter is responsible in the end," he added.
Greg Dyke, the Chairman of the English FA told Blatter that his comments that racism was behind corruption allegations were completely unacceptable. Blatter had said that the corruption allegations made by the English media against FIFA were racially motivated.
Dyke said, "The allegations being made are nothing to do with the racism, they are allegations about corruption."
Also, former Manchester United CEO and current UEFA vice-president from England, David Gill said that the U-turn made by Sepp Blatter over his retirement in 2011 to decide to carry on till 2015 was disappointing. He also clearly said that Blatter's comments regarding the bribery allegations were unacceptable and incorrect.
FIFA's decision to award Qatar the 2022 World Cup has been debated a lot, and reports have alleged that FIFA authorities were bribed by Qatar's former FIFA member Mohamed Bin Hammam to vote for Qatar as the hosts of the 2022 FIFA World Cup.