UEFA 'pleased' with Zenit stance on racism
689 //
19 Dec 2012, 21:54 IST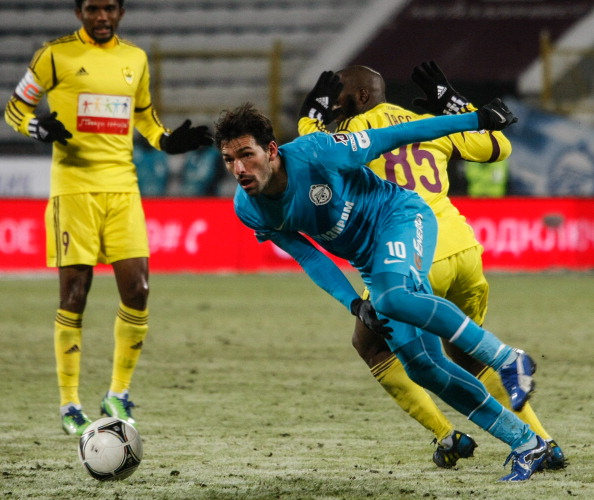 Moscow - European football's governing body UEFA Wednesday said it is "pleased" with Zenit St. Petersburg's recent statements against racism.
The team's "Landscrona" fan club published a controversial manifesto this week that called upon Zenit to refrain from signing black or gay players.
But Zenit immediately distanced themselves from the document, insisting that "players get into our team not by nationalities and skin colour but sporting qualities and achievements."
"UEFA has not been in contact with the fan club in question and we are pleased to read the recent statements on the issue by FC Zenit," the body said.
"UEFA's position on racism and discrimination is clearly set out – we condemn any racist or discriminatory behaviour."
Zenit have long attracted criticism as the only top Russian side never to have fielded a black player. Most Zenit fans do not consider Brazil star Hulk, who was signed in September, to fall into this category.
In a follow-up statement defending the manifesto Tuesday, the fan club said the undeserved furore it provoked had prompted football authorities to enquire as to whether the club held the same position.
UEFA denied that was the case, adding that it does not delve into club transfer issues, especially when they relate to non-UEFA competition.