Uga Okpara and Bello Razzaq may face punishment if proven guilty
937 //
17 Dec 2012, 10:16 IST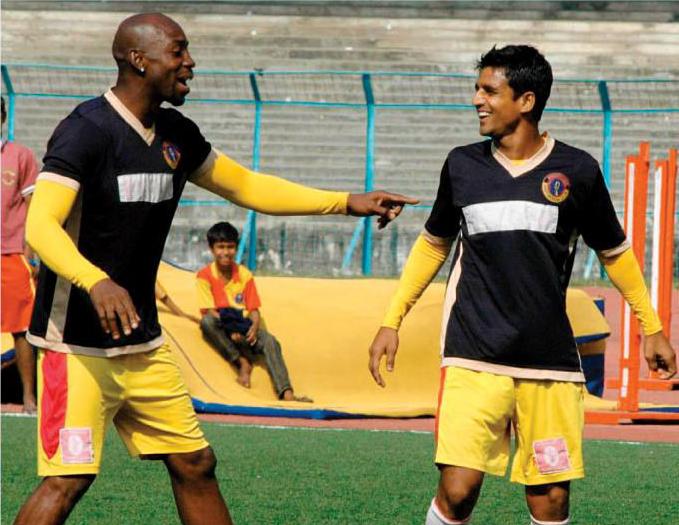 East Bengal defender Uga Okpara and Prayag United defender Bello Razzaq may face some serious punishment if they are found guilty. Yesterday. after the match between East Bengal and Prayag United, both the defenders were quite angry over each other and finally got into a fight. Bello was even seen running to the dressing room. According to Okpara, Bello told him some vulgar words during their post match hand-shake. As a result, he lost control of his mind and got furious over him. On the other hand, Bello said it happened because of the high-voltage match and that it was a part of the game.
Interestingly, both the coaches, Trevor James Morgan of East Bengal and Elko Satori of Prayag United, were quite unaware of this fight between these two players. In the post match press conference, East Bengal coach said, "I was first to leave the ground. So I don't know what happened between them." East Bengal official, Mr. Debabrata Sarkar said that it was an incident between two Nigerians and that they would settle this thing between them.
Meanwhile, East Bengal lost this game by 1-0. Ranti Martins was the scorer for Prayag United.