United target Gotze open to transfer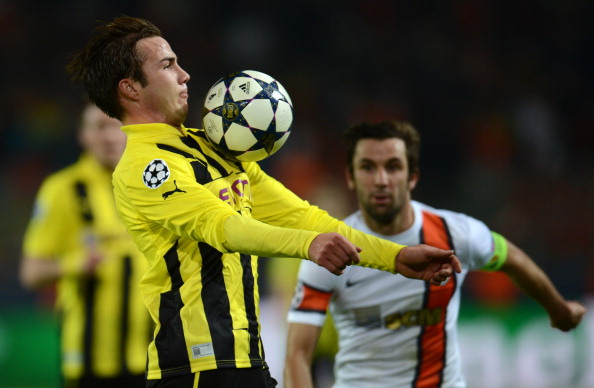 German superstar Mario Gotze has often been compared to players like Cristiano Ronaldo and Lionel Messi. And with big clubs trying to secure the services of the wonderkid, he has made it clear that he is open to move to Europe's top clubs.
Arsenal's Arsene Wenger has been known to be a admirer of the attacking midfielder. But Gotze is more likely to join Arsenal's rival, Manchester United.
The 20-year-old was impressive against Kazakhstan and scored one of the four goals for Germany. He has scored eight in the Bundesliga so far for Borussia Dortmund. After dominating for two seasons, Gotze feels he needs to move on in order to blossom his career.
He said: "Clubs like Real Madrid, Barcelona and Manchester United are attractive, and playing in another top league would shape me and help me develop as a player. But I'm not thinking that far ahead at the moment. I'm happy in Germany and am delighted with the way things are going. Anything else is still a long way off."
Gotze recently signed a long-term contract and after the departure of Shinji Kagawa for United last summer, and the possible transfer of Robert Lewandowski at the end of the season, Jurgan Klopp will do whatever it takes to keep his star man at the club.