US debut a dream come true: Gatt
843 //
15 Nov 2012, 14:50 IST
Krasnodar (Russia), Nov 15 (IANS/RIA Novosti):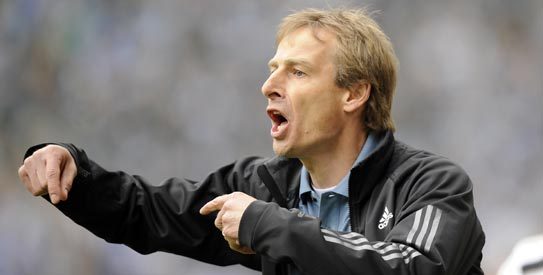 Winger Josh Gatt says his debut for the United States against Russia made a long time dream a reality and could be the start of a successful international career.
Gatt, 21, started for Jurgen Klinsmann's side and played 63 minutes as the US battled to a 2-2 draw against Russia here Wednesday.
"It's an experience that I've always waited for, trying to get my first national team cap. It was a very nervous time for me. I'm happy to get that first cap under my belt and hopefully there's more to come," said Gatt, who was signed for Norwegian outfit FK Molde by Ole Gunnar Solskjaer last year.
Asked whether his pace added a new dimension to the US attack, Gatt said: "I think that there's something there for me. I'm a fast player and I'm in form."
After 15 minutes of the match, Gatt was hit in the face by Russia defender Sergei Ignashevich as he chased down a ball in the Russian box, a forceful welcome to the international game.
"I wouldn't say shocked, but no one likes to get hit in the face. After that, I was pretty mad that happened. It's all part of the game, it's a physical game and sometimes you just got to take a blow to the face and you just move on," he said.
Gatt was the only debutant Klinsmann fielded while Russia coach Fabio Capello handed first caps to forwards Fyodor Smolov and Maxim Grigoryev as well as Real Madrid winger Denis Cheryshev.