Uzbekistan beat North Korea 1-0 in Asian Cup
1.70K //
10 Jan 2015, 18:26 IST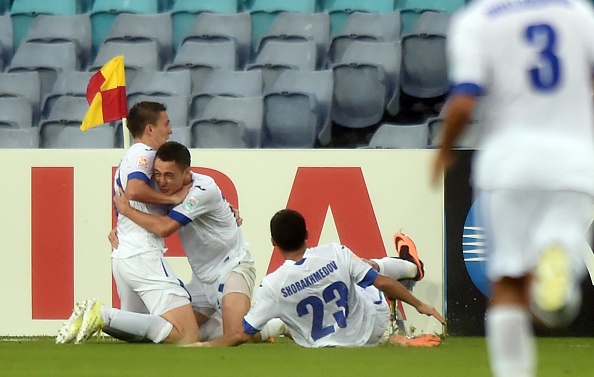 Sydney, Jan 10 (IANS) A goal in the 62nd minute from forward Igor Sergeev was enough to give Uzbekistan their first victory in the Asian Cup as they beat North Korea 1-0 in the Group B opener here Saturday.
Uzbekistan, the 2011 Asian Cup semi-finalists, dominated the game with better techniques and a superior build-up play, but the North Korean team was tactically tougher, reports Xinhua.
Uzbekistan missed at least three scoring opportunities in the first half, and the best one happened in the 16th minute when Timur Kapadze's close range header was denied at the right goalpost.
So Hyon-uk from Korea penetrated deep into Uzbekistan's box in the 44th minute, but he was used up and fell to the ground.
After a boring first half, both teams started to try long distance shots in heavy rain in order to break the ice. Sergeev' header broke the deadlock in the 62nd minute after he received a pass from former Asian player of the year Server Djeparov.
North Korea couldn't find an effective way to cope with Uzbekistan's defence. They nearly seized a last gasp equaliser in the dying minutes before the final whistle, but striker Pak Kwang-ryong's unstoppable header following a corner was blocked by Ignatiy Nesterov before the ball could cross the goal line.
This defeat ended North Korea's 14-match unbeaten streak.