Video: 12-year-old ballboy helps China goalkeeper save penalty against Saudi Arabia
60.34K //
12 Jan 2015, 17:27 IST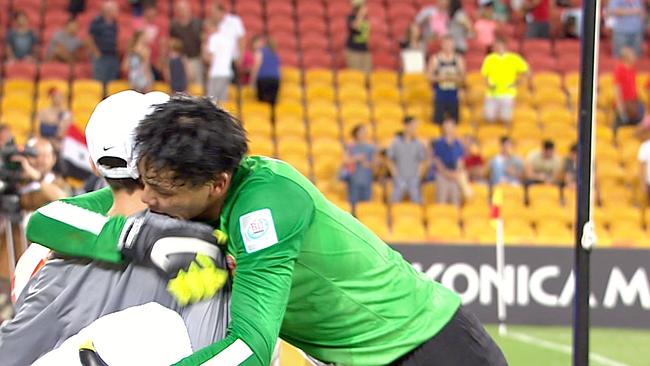 Goalkeepers usually watch hours of television footage to learn everything they can about their opponents, but China's Wang Dalei has other methods. In their Asian Cup match against Saudi Arabia, the goalkeeper took the advice of a ball boy behind the goal.
With the score tied at 0-0 in the second half, Saudi striker Naif Hazazi was brought down in the box by Ren Hang. As Hazazi stepped up to take the penalty, Dalei turned around and asked the ballboy which direction the striker would shoot.
The ballboy, a 12-year-old named Stephan White, told him to dive to the left and Dalei did exactly that, eventually saving Hazazi's spot kick. Even the ball boy could be seen celebrating after he guessed correctly.
China eventually went on to win the game and Wang, who was also celebrating his birthday, thanked the ballboy later and invited him to meet the squad at their training session.