Video: Cristiano Ronaldo fans attack UEFA President Platini's house with 61 footballs
3.25K //
10 Jan 2015, 19:02 IST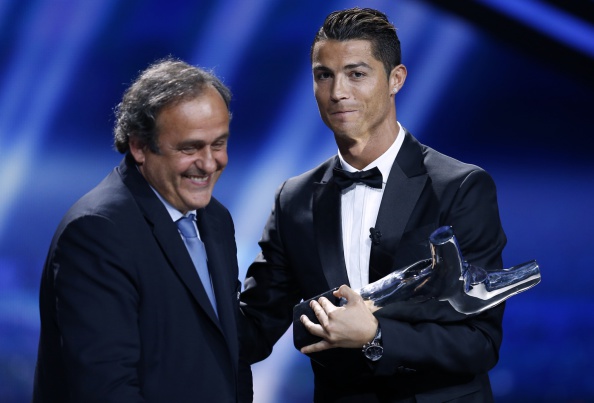 UEFA President Michael Platini must be regretting his comments over his choice of winner in this year's Ballon d'Or after his house was battered with 61 footballs. The former France International has earlier stated that a German player should be the deserving winner of the Ballon d'Or this year rather than Cristiano Ronaldo or Lionel Messi.
Talking to beIn Sports, the three-time Ballon d'Or winner had said, "I don't vote for the Ballon d'Or but, in principle, [in a World Cup year] it's a player who has produced big performances in the tournament who wins it."
"So, it should be a German this year," he added.
Clearly, fans of Ronaldo didn't share the view and launched a campaign called 'Let's Kick Platini Out!' where a group of fans would go to Platini's house in France and kicked – as they claim – 61 balls on his property.
Ronaldo had scored 61 goals last season and is hotly tipped to bag the prestigious award for yet again.