Video: Ronaldo talks about his desire to compete with Messi's Ballon d'Or record in acceptance speech
10.92K //
13 Jan 2015, 10:31 IST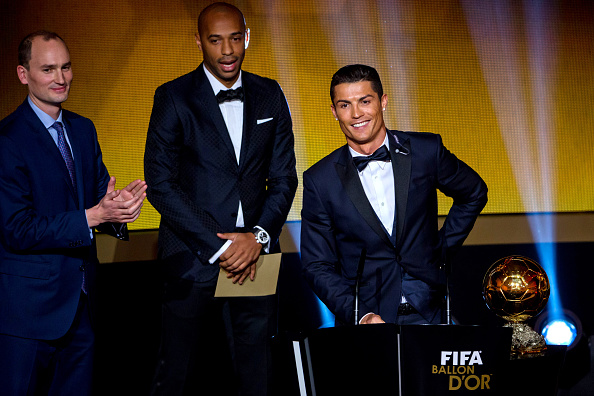 Not that it came as a surprise – Cristiano Ronaldo picked up his third Ballon d'Or on Monday during the Gala in Zurich, beating Barcelona forward Lionel Messi and Bayern Munich goalkeeper Manuel Neuer in the process.
Ronaldo had enjoyed a stellar season with Real Madrid in his last campaign, scoring 51 goals and assisting 15 for the Los Blancos as he led them to their tenth Champions League victory.
Upon receiving the award, Ronaldo spoke about his thoughts on winning the award, stating his desire to catch up with Lionel Messi's record for winning the same award on four occasions.
"I have to thank everyone, those who counted on me, my coach, my teammates, my president, everyone from the Real Madrid association," he said. "It was an unforgettable year for me, at a team and individual level."
"[As you can see], winning a trophy this big is very special. I'm very happy, this will give me motivation to continue the same form I've had until now, win more team awards and individual awards. Thanks to my mom, my son, my siblings, my dad is up there watching me, everyone that helped me be better day after day, the national Portuguese team, everyone that's Portuguese specially [that's me, thanks!]."
"It is an unforgettable moment in my career to win, I never thought of winning this little ball three times," he continued. "But I don't wish to stop now, I hope to catch up to Messi next season. I know it's not something I sleep for, but it's something I have ambition for. Like I said many times, I want to enter the history of football as the best. Day upon day, I continue my path, with the individual and team awards, I will be able to do it. Thank you, everyone, have a great night, and.."
"Siiiiiiiiiiiii.." as he screamed while ending his speech – in the same manner, he celebrates in after he scores. When asked later, Ronaldo told Spanish television station Cuatro, as quoted by Goal, "The scream? The players know I always do that shout when I score a goal or when we win. It's our shout, from Real Madrid."
Watch his full speech here: (video courtesy of FIFA.com)