Video: Cristiano Ronaldo fights epic battle with The Rock for Irina Shayk on WWE 2K15
38.93K //
27 Feb 2015, 10:07 IST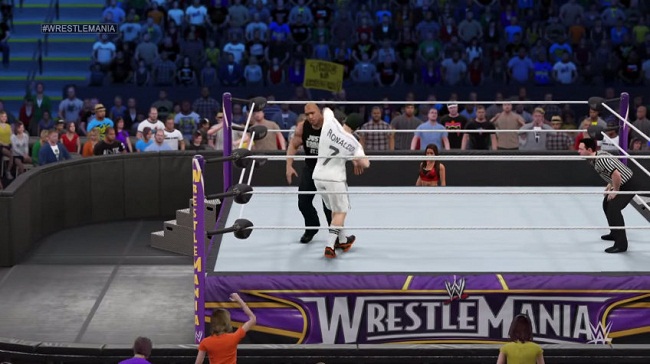 We all know that Cristiano Ronaldo split up with supermodel for Irina Shayk last month and he hasn't been the same since. To make matters worse, rumours suggested WWE star Dwayne 'The Rock' Johnson may have been the reason behind the break-up.
Irina was The Rock's co-star in Hollywood flick Hercules and he was also seen cosying up to her at an awards function. While the Real Madrid star may never be able to take on The Rock in an actual streetfight to settle scores, there is another way.
Enter the hit console game WWE 2K15 which allows gamers to create characters and wrestle in the ring. And here we see Ronaldo take on The Rock in a match with Irina watching the contest from ringside.
Ronaldo fights in the white Real Madrid kit and he sure has some moves, including giving The rock some Sweet Chin Music. But who wins the fight? Find out!