Video: DR Congo keeper Robert Kidiaba does a back-flip during penalty shoot-out in AFCON
5.43K //
08 Feb 2015, 17:16 IST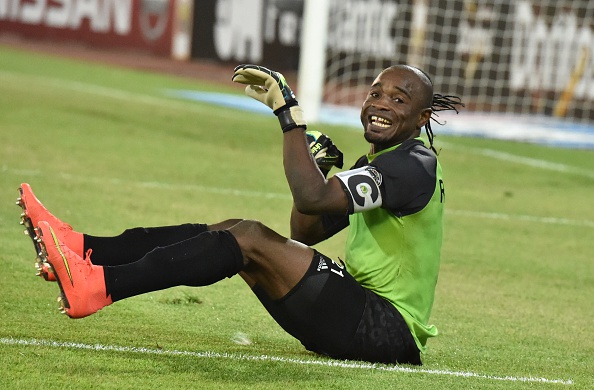 Robert Kidiaba is not all about the 'bum dance' as it was evident during the penalty shootout between the Democratic Republic of the Congo and Equatorial Guinea during their third place playoff match in the African Cup of Nations.
The 39-year-old keeper, while waiting for one of the penalty takers to have a go at him, pulled off a backflip for no reason at all.
Kidiaba came into the news recently for his celebration after his side's win against Congo in the quarterfinals of the African Cup of Nations. DR Congo would eventually go on to win the shootout 4-2 with Kidiaba celebrating the victory with his trademark celebration.
And, this time he is not alone.
Watch him pull off a back-flip:
Following the match, Kidiaba who had earlier said that this match would be his last international outing, insisted that there is a possibility that he will stay on.
"That has been my wish," he spoke to BBC Sport. "There is a possibility I will stay on. I am not yet tired. I still have strength and what gives me strength is discipline."
"When it comes to my job, I give deeply - I really respect my work. There are lots of goalkeepers in DR Congo to help and advise, and if I am by their side I hope I can give them confidence," he added.
And, the classic bum dance.