Watch: Deaf and blind Brazilian fan experiences FIFA World Cup with the help of his friends
460 //
26 Jun 2018, 14:52 IST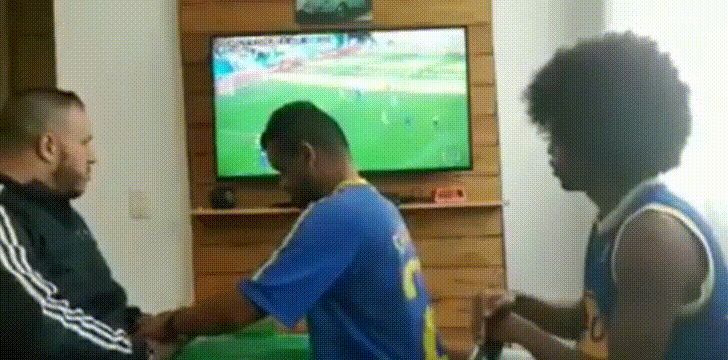 Watching the World Cup is just another thing to do for normal people like us. To sit in front of our TV and on our favourite chair – it's all normal. But have you wondered how the differently abled experience the World Cup?
Well, not many of the differently abled people are fortunate enough to have friends like Carlos. The deaf and blind Brazilian is experiencing the World Cup just like the rest of us thanks to his friends!
Here's how:
Carlos was accompanied by 2 of his friends for the Brazil vs Croatia game. One friend sits in front of him with the pitch - made out of cardboard wood with a pitch drawn on it - is placed on his and Carlos' lap. The other friend sits behind him and both use tactile sign language.
The video shows us how the friend sitting in front of him helps him understand where the ball is and what's happening on the pitch. The use of tactile sign language helps Carlos understand which player has the ball and other details. Even fouls and cards are described to him in real time!
The Instagram video is of the moment Philippe Coutinho scored the late goal vs Costa Rica. We can see from that short clip how difficult it must be for the friends to describe everything in real time and how much they need to focus on the game and also make sure that Carlos understands it properly.
This is not the first time Carlos is enjoying a Brazil game! Here's how the whole pitch was built and first used:
A Brazilian interpreter, Helio Araujo Fonseca built a hand-made replica of a football pitch back in 2014 and has been using it to communicate with Carlos. It's impressive how he even used the pitch to describe the opening ceremony!