Video: Real Madrid star Gareth Bale scores exquisite free-kick against Espanyol
13.20K //
11 Jan 2015, 10:45 IST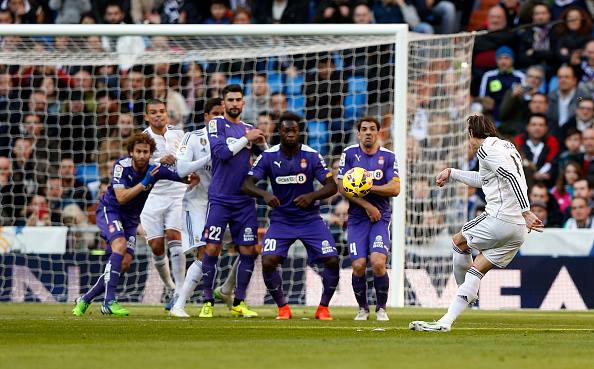 Real Madrid manager, Carlo Ancelotti might be handling a rivalry between two of his star players right now, but the competition might actually help him bring out the best in them. Rumours have been circulating that Cristiano Ronaldo and Gareth Bale haven't been seeing eye to eye, over the past few games. However, the latter's free-kick against Espanyol yesterday highlighted the skill level of the competition.
The splendidly curled free-kick extended Real Madrid's lead to 3-0 in the 28th minute. They would eventually go on to win 3-0.
Regardless, Ancelotti has made it very clear after yesterday that "if there's anyone selfish, we will fix it. " Bale chose to shoot instead of squaring the ball back to Ronaldo in the dying minutes of the game, forcing Ancelotti to look at replays, post the game.
He added, "Altruism is important and if anyone is selfish, we are going to fix it. The fans demand a lot from the important players and Bale is one of those."
The entire incident left Cristiano Ronaldo infuriated, but the question remains, isn't a bit of healthy rivalry good for the team?