Video: Wayne Rooney was knocked out cold in boxing match at home by Phil Bardsley
2.80K //
15 Mar 2015, 17:26 IST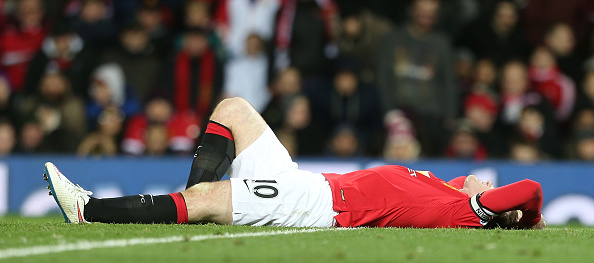 Manchester United captain Wayne Rooney was reportedly knocked out by Phil Bardsley in a boxing match that took place in Rooney's house. Footage from a video obtained by The Sun shows both the players, who were supposedly sober at the time, take on each other in Rooney's kitchen. The match started off as joke but then suddenly "got out of hand" according to the un-named person who recorded this event.
After putting on boxing gloves, the two men were seen circling each other for a while before Bardsley went all out and ended up knocking the Scouser out. Bardsley is an old friend who first started his footballing career with United but is now playing for Stoke City.
The un-named friend said: "Wayne had everybody worried when he hit the floor like that. He made such a thud when he went down. People were scared he had really banged his head and done some lasting damage."
Rooney comes from a boxing family and will most definitely get a stern talking to from current boss Louis van Gaal for his reckless behavior.