Video: West Ham goalkeeper Adrian scores match-winning penalty after throwing his gloves mid-way
6.31K //
14 Jan 2015, 11:44 IST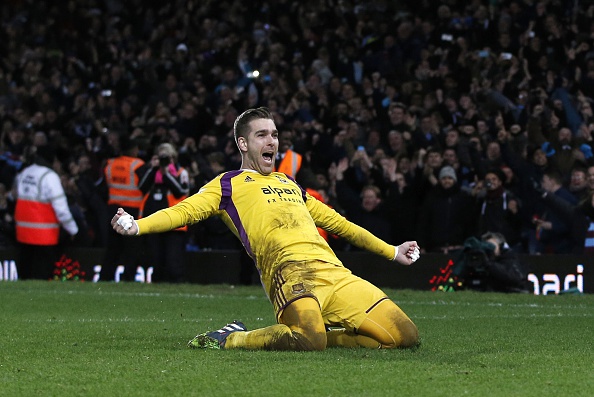 This is the era of goalkeepers, one could say. At one end you have Manuel Neuer standing shoulder-to-shoulder with two of the best footballers that the world has ever seen, and the other side, you have West Ham's Spanish goalkeeper Adrian whose uber-cool match-winning penalty to help his side beat Everton in a 9-8 shootout win.
With the scores tied at 2-2 after extra time, the match went down to penalties only for Adrian to score the most important one. Talk about his confidence as you could see him taking off his gloves just before tucking the ball into the net as if he already knew that he would score and win the match for his side, thus not needing them anymore.
With this victory, the Hammers have booked their place in the fourth round of the FA Cup.
Watch the clip here:
"I felt quiet and relaxed and I didn't have nerves. I thought 'I'll take off my gloves, this game is over' and I struck the ball," he said after the victory. "I never took a penalty before - only in training for a joke, but not serious."
"Never in my life had I struck one in an important game. I took my gloves off so quickly as I worried that the referee might blow his whistle and give me a yellow card for time-wasting!" he adds. "I have celebrated my saves before normally, but never scoring a goal! It was my first goal in my career and it's an amazing day."
Pretty sure you will be in contention soon, Adrian if you keep pulling stunts like these.