Vidic backs Ronaldo's rumored move to Old Trafford
2.88K //
05 Mar 2013, 13:49 IST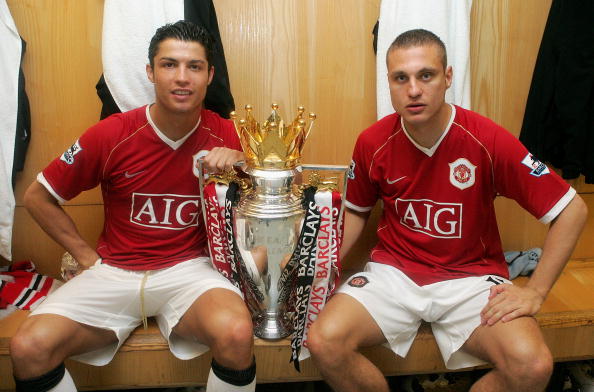 Nemanja Vidic would not be even one bit amazed to see his ex-team mate Cristiano Ronaldo return at Old Trafford next season.
Tonight though, Vidic has his hands full and it is his job to stop Ronaldo and Real Madrid — but next season could be a different story as they could be in the same team again.
Vidic said ahead of tomorrow's match: "It would be a big ask for many reasons. I would love to see Cristiano here. I could see it. He is a United supporter. Even though he left, he still follows United and still misses the club and the environment here."
Meanwhile SunSport revealed on Sunday that Ronaldo is willing to take a massive pay cut to make his 'homecoming' a reality, adding fuel to rumors.
Vidic even rates Ronaldo higher than Lionel Messi so he states that United would then boast of having the best player in the world.
The Serbian and Manchester United captain, 31, said: "They are both great players but, in recent years, Barcelona have won more trophies and I think that is why people have put Ronaldo to one side.
"The way he plays, he can play in England, he can shoot with his left, his right, he can jump and head the ball. He can dribble, he can do everything.I don't say Messi cannot do that but the way Barcelona play suits his style. Ronaldo has been changing games for the last four years for Madrid.Every time he walks on the pitch he wants to score. He has that hunger in every game."
After United's tough fought draw in Madrid, boss Alex Ferguson was in the stands for El-classico last Tuesday and witnessed Real Madrid's 3-1 destruction of Barca in the Copa del Rey semifinal.
Fergie said of Madrid's ruthlessness: "They were absolutely stunning on the counter-attack so we have to find a way of coping with that but also have our own threat."