Former taxi-driver turned club-owner Vladimir Romanov recalls dark days after bank collapse
8.25K //
01 Mar 2013, 22:27 IST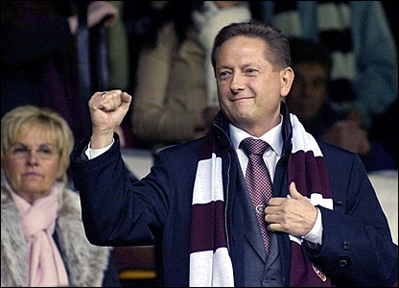 Vladimir Romanov, the owner of Hearts – who play in Scotland – has lost his entire fortune due to the collapse of his financial institution – Ukio Bankas. His fortune was estimated to be approximately 250 million dollars.
Romanov's entire company has gone into administration, thus forcing the Lithuanian national to consider selling the club along with a basketball team that he owns in his country.
When asked about his future plans, Romanov had this to say:
"On the day the bank went into administration, the authorities froze all my bank cards and accounts.
"All that I had left was the money I had in my pocket. I was forced to borrow money from friends and immediately sell my property to raise funds.
"As for what I will do next, I think I will become a taxi driver."
The 66-year-old was a taxi driver, selling music records illegally on the side,  before he made his fortune in banking.
Source: The Scotsman