Want-away Raheem Sterling a symptom of Liverpool's wider malaise
1.82K //
19 May 2015, 20:48 IST
If Liverpool were hoping Anfield's long goodbye to Steven Gerrard on Saturday afternoon would set an example to younger members of the squad on the importance of loyalty, then they would be mistaken. Gerrard, a servant to the Reds of 17 years who himself has experienced the pull of the club whenever he thought his future lied away from Merseyside, used his influence to urge Raheem Sterling to stay at the club he is currently locked in contract negotiations with.
"There is no-one better out there than Brendan Rodgers and my opinion is he should sign a new deal" said Gerrard, days before his emotional farewell.
Two days later and Sterling appears to have taken little notice of the words spoken by his captain, with whom he will take the field one last time at Stoke City on Sunday. He has reportedly reiterated his desire not to renew a contract at Anfield, further spelling out his desire to leave.
This comes after an immensely pivotal weekend for Liverpool who were shown the gargantuan size of the task of replacing Gerrard this summer as he leaves to see out his career in America. A 1-3 Crystal Palace win, played against the backdrop of Gerrard's last ever home game, laid bare the limitations of the squad who enter another summer of transition.
Sterling has a contract until the summer of 2017 giving Liverpool, with Euro 2016 on the horizon, perhaps at least one season of insurance, but this will no doubt hit Rodgers's plans for an off-season he can't afford to get wrong. With £100,000 a week on the table, the 20-year-old Sterling is insistent that his desire to leave is based solely on a desire to win trophies.
His last 12 months at the club, in which they have dropped back from 2nd place to 5th in the Premier League and produced a woefully short-lived return to the Champions League, has convinced him he has little chance to win medals should he remain in situ.
Liverpool's transfer strategy last summer has failed
Maybe, after spending the night in Manchester with Palace's triumphant players on Saturday, he would have sat down on Sunday afternoon to see his former teammate Luis Suarez complete the first part of a possible treble at Barcelona as he lifted the La Liga trophy.
Suarez, who led the sensational three-pronged attack alongside Sterling and Daniel Sturridge so close to a first league title in 24 years last season, has scored 25 times since moving to the Catalans for £75 million 10 months ago. The Uruguayan's exit, coupled with Sturridge's wretched struggle with injuries, has resulted in Liverpool's feeble campaign of marked regression which could now be too much to claw back from.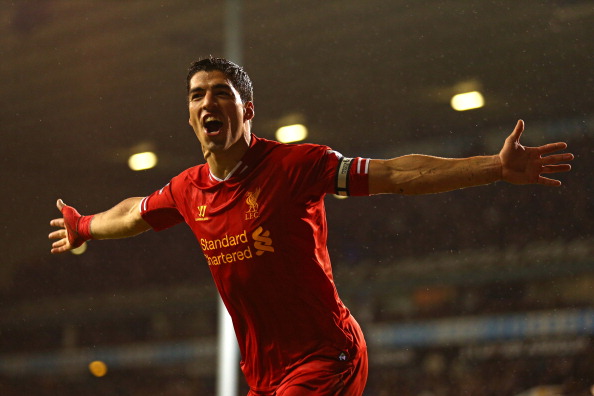 The money recouped for Suarez's sale went on a raft of signings who have so far been underwhelming, with Emre Can, a £10-million acquisition from Bayer Leverkusen, the only genuine success. Mario Balotelli has done very little to sway the doubters who believe the striker's poor attitude outweighs his talents and Rickie Lambert has had to make do with a meagre bit-part role at his boyhood club.
This has come as a result of Liverpool's failure to buy at the highest end of the market. Adam Lallana, last summer's most expensive signing, has described his first season with the club as "very average", scoring 6 times in 22 starts, and together with Lazar Markovic, signed from Benfica for £22 million, has produced only glimpses of the side's true new blood potential.
The attacking players signed by Rodgers in the spending spree that hit £120 million have been far short of the consistency or quality required to ease the hit of Suarez's exit or Sturridge's near-constant absence. With 51 goals scored they have the least in the league's top 7, contrasted with the 101 they hit last term. The cause for optimism has been limited to Phillipe Coutinho's series of vibrant displays.
Meanwhile Dejan Lovren, who followed Lallana and Lambert from Southampton for £22 million, has been part of a defence that has undermined any attempt from Rodgers to put together a consistent run of form.
The catalogue of various formations and systems have been sifted through in the search for balance and cohesion to no avail. The run of 13 games without loss sandwiched between the two defeats to Manchester United proved to be a beacon of false hope, concluding the season in dire form of just two wins in their last eight, while they were dumped out of the FA Cup in the semi-finals with an abject display against Aston Villa.
Why Sterling cannot get assurances from Liverpool anymore
All that has left Sterling understandably wondering where an authentic bid for titles will come from if he stays with the club, adding to the roaring headache his manager must already be contending with.
The shopping list contains a new goalkeeper to rival the often unreliable Simon Mignolet, a commanding centre-half who can lead from the back, a right-back to replace the outgoing Glen Johnson and Javier Manquilo who is near the end of his loan spell, a midfielder to fill the gaping hole left behind by Gerrard and a new striker or two to cover the huge deficit in goals.
Divock Origi will join the team after spending the year at Lille and James Milner will bring with him title-winning experience if he joins from Manchester City, but they will be just the tip of the work Rodgers has to carry out if he is to restore Liverpool to stable contenders for the Champions League places.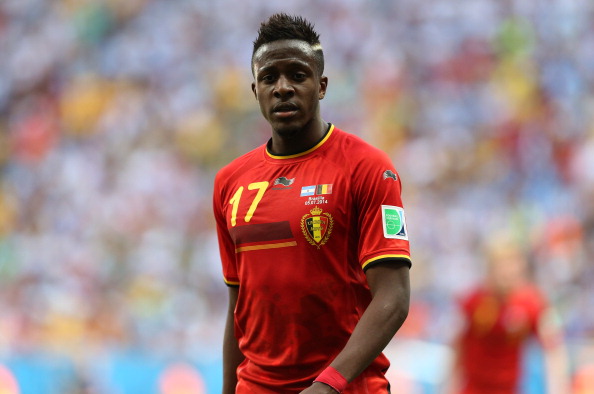 Can Liverpool match the clout of rival EPL clubs?
Manchester United managed to return to the top four a season after finishing seventh, spending £165 million in the process, and they will be the example to follow with the two defeats to their rivals this season being symbiotic to Liverpool. United's failure under David Moyes was compensated by years of boosting their revenue streams to colossal levels, allowing them to continue to compete with Europe's elite off the field even if they missed out on doing so on it.
The financial clout they exerted in luring Angel Di Maria to Old Trafford could not be rivalled by Liverpool who had to make do with Lallana and Markovic. Or to use an example more relevant to Sterling, United were twice able to placate Wayne Rooney when he pressed for a move away.
Fenway Sports Group, Liverpool's American owners, have made strides to boost financial reserves, the kit manufacturing deal with New Balance worth £300 million. Deals with Dunkin' Donuts and Garuda, as well as a £30 million renewal with shirt sponsors Standard Chartered have each ensured lucrative income for the coming years.
That allowed the Anfield club to post a pre-tax profit for the first time in seven years in March with revenues rising to £255.6 million, an increase of 19%. Match-day income will also be given a boost when belated extension work to their main stand is completed next year; an added 8,500 seats, over half of which are corporate, forecasting a £25 million increase which will bring them level with current champions Chelsea.
That will still leave them trailing Manchester United's match-day earnings of £109 million and Arsenal's £93 million in their bigger homes, long since extended or built from scratch to establish both clubs as heavyweights in the transfer market. Liverpool's new regime is focussed on replicating them in eventually being able to compete for the best players on offer and then the biggest trophies in the years to come.
However, for players like Sterling, that seems to have come too late.