Want to be a manager?
795 //
27 Nov 2012, 22:51 IST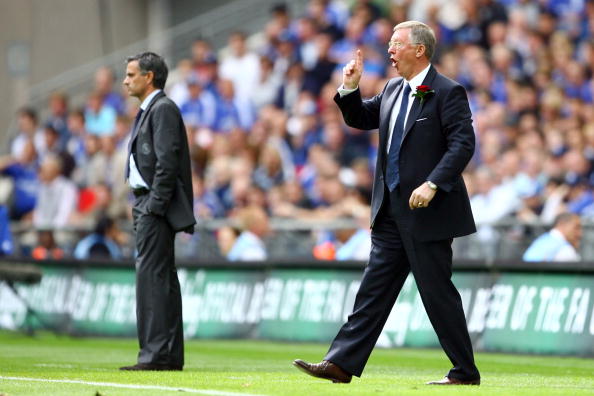 Before you start answering the above question, first try to imagine the bigger picture. For every Ferguson or Mourinho to achieve success there are hundreds those who have failed to reach the top of the ladder or even climb the ladder of being a Football Manager. During your ascent you ought to sacrifice a lot, take some bold decisions and face the music for decisions gone wrong. One must not only be aware of the technicalities of the game, but also master most of the modern day skills, right from showmanship to leadership. Thus, you go through a lot before actually getting in the driving seat. I would like to discuss some very important, of the many, qualities that one must acquire.
Man Management
It is an area where even experts have failed. This is one thing that cannot be learnt in class. On the contrary, one has to develop the technique over a period of time. This requires understanding the whole squad. One needs to know their team very well. Strike the right balance between the first team, the subs and the reserves. Talk a lot with the players. It helps to understand your lads well. Discuss whatever problems they have in person. Get them sorted out. Make the players feel good. A healthy atmosphere always helps to boost the morale and eventually the output.
Strategies/Tactics
Building right and precise tactics for the team is the most vital skill a good manager should possess. Sometimes, underdogs outwit the tougher teams just because they execute a better plan. Know your opposition well, try and find ways to attack their weaknesses. Most importantly, the tactics that you build depend solely on what qualities your players possess. Imbibe simplicity in your course of action and avoid complex ones, this may lead to confusion. This can't be achieved without a trusted support team. Delegate the appropriate persons at appropriate places, right from medical team to scouts.
Belief
A very heavy word to use, which requires ages to build and just seconds to lose. A good manager makes sure that his team believes in his practices, managerial ethos and shares the same hunger for success. Success, in turn, would enhance the trust of the fans in you. Keep honesty and transparency in the club's proceedings. This helps to grow the belief of the board in you. In today's superfast age, where even seconds count, you might not be given sufficient time to prove your worth so act fast once you are handed the responsibility. Never hesitate to think that you are employed by a Russian billionaire.
Media
Today the media is, truly, a double-edged sword. When it also helps you garner new fans, it is ever-ready to catch you on the wrong foot. Keep your conversation with the media 'crisp and clear'. Frequently, it is seen that the striker is the one who receives most of the media spotlight. Avoid any issues cropping up due to it by maintaining unity in the team. Seldom, media also proves to be a good weapon to attack the opposition with, if used carefully. Occasionally, try firing the weapon which Sir Alex does more often.
Lead from the front
Be disciplined and systematic in your approach. Be straight forward and hold no grudges towards anybody, since everybody is equally essential for the club's triumph. Protect your players from the unwanted media attention. Become such a face of the club which the fans would be proud of. Practice what you preach. No one likes to listen to a person who doesn't follow the stuff he talks about. Motivate your players from time to time. Never criticize the club's internal matters in public, as this may hasten your image.
Update and maintain your contacts
While achieving success, try and make new friends, but never dare to lose any old ones. This would help a lot, trust me, in the transfer market when you are willing to buy or loan a player. Anyone prefers a known devil than an unknown one. Who knows, they may even share the list of their scouted players with you.
And finally,
Be a maverick
 Never get influenced by others. Be your own self. Don't try to imitate anyone else. Everyone has his own intelligence and intuition. Follow yours. Harmonize your internal energy with that of the team, which will always direct you onto the path of glory.
Remember that a manager is like the driver of a car, where board is the gasoline and players the wheels. A running car with a bad driver is dangerous and may lead to accidents. When given a rightful driver, it always would lead to the destination. A skilled driver would make the journey more enjoyable and safe.