Was Zlatan's goal the greatest?
2.24K //
16 Nov 2012, 21:14 IST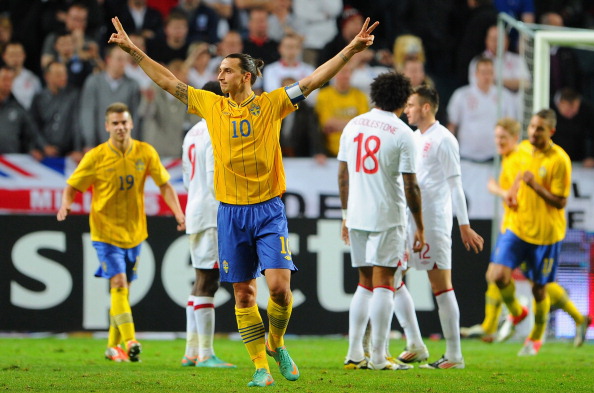 So, back with something a bit different from Arsenal. Although there is a link, since the topic (Mr Ibrahimovic) could, rather frustratingly, have represented Arsenal. If only Arsene hadn't been so callous as to suggest Zlatan should undertake a trial. Oh well.
So, you will all have seen it. And if you haven't here it is. An audacious overhead kick from 30 yards, yeah it's very impressive. But the greatest ever? No.
Firstly, you have to define what makes a great goal. It has to have incredible technique (which Ibra's goal undoubtedly did have), flair (again, yes), but it also has to have a bit of importance. And that is where this goal falls short. It was not a last minute winner in a World Cup quarter-final, it was not even a last minute winner. It merely made a pretty meaningless win that little bit greater.
It will not be remembered alongside those other great goals from the likes of Carlos Alberto, Van Basten, Maradona or even Owen. The mention of those names will instantly evoke memories of those goals. All, coincidentally (or not) scored in major international tournaments.
Let's take Owen's goal as an example, whilst there are certainly numerous examples of goals with better technique, more flair and even more importance, very few will have provoked such an outpouring of emotion. Sure, Zlatan's goal had people shouting and screaming about the technique, the sheer audacity to even try it. But few people properly cared.
Whenever I see the Owen goal against Argentina in the 1998 World Cup (my first) I still get that boyish sense of joy from seeing it. I always think that ginger haired idiot is going to take the ball off Owen at the last second, thankfully, he never does and Owen always sticks it in the top corner. I'll never get tired of seeing it, and I'm sure everyone who watched Van Basten's and Maradona's goals live get that same feeling.
Will people still be talking about and watching Ibra's goal in a decade? No, probably not.
So Zlatan, do it again in a World Cup Final and we'll talk.