Wayne Rooney - The mesmerizing phenomenon
1.15K //
02 Dec 2012, 10:17 IST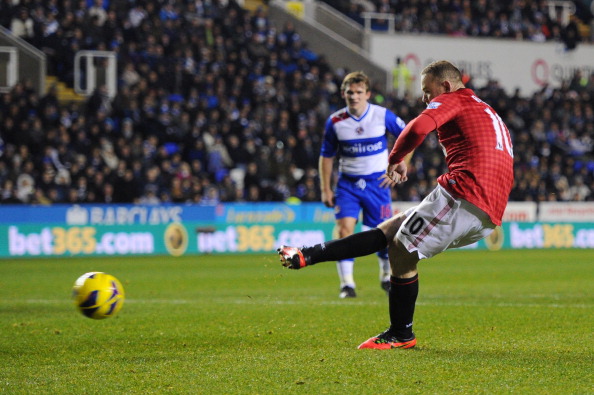 Long back one of my friends sent me a message,that he saw the white Pele. When I asked him who that was, he said his name is Wayne Rooney.Yes, this comparison might be a bit hyper in the outset but still he is indeed one of the most decorated strikers in the history of English Football.
Rooney joined Manchester United as an 18-year-old from Everton. When he joined the Red Devils, I can still remember all the football pundits throwing in accusations like, he is over-rated and he isn't worth all the money but right from the word go, Rooney has been doing what very striker loves to do-score goals!
Rooney silenced his critics by scoring a hat-trick in his debut match in the Champions League. This performance made Rooney the youngest player to score a hat-trick in Champions League history. Rooney then partnered with Ruud Van Nistelrouy to score more goals for Manchester United.Rooney then grew in stature to be one of the mercurial strikers in the history of Manchester United. After the departure of David Beckham and Ruud Van Nistelrouy to Real Madrid, Rooney became an integral part of United along with Portuguese winger Cristiano Ronaldo.
Though Rooney has all these credentials, he has not been free from criticisms. He has been caught for bad behaviour. Rooney has been red-carded quite a few times in his career. Maturity in this aspect is what Rooney has recently developed. Rooney has also been criticised on grounds of not playing too well for his country; being a fan, I would love to see these criticisms erased and only Wayne is in a position to do anything about it.
Rooney is all about 100% commitment, determination and an incredible eye for goal thanks to his mentor Sir Alex Ferguson who has always supported his goal-scoring instincts and the hard work  he puts during each training session. Rooney has the desire and motivation to be one of the greats in the game. It will not come in as a surprise if he is regarded in par with Manchester United greats like Sir Bobby Charlton, George Best and Eric Cantona. He has the talent, the intent and the desire provided he thwarts off offers from the money splashing clubs. If he ends his career at Manchester United you could hear in the future Rooney being referred to as Sir Wayne Rooney. All the best Wazza!!